Details

Category: Europe
Published on Tuesday, 17 September 2013 13:00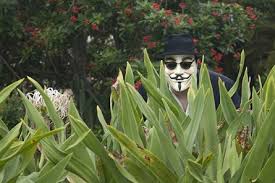 By Andrew Warshaw
September 17 - One of football's more bizarre episodes is still gripping the Italian public and media after a coach from Genoa was caught "spying" on local rivals Sampdoria dressed in Rambo-style camouflage ahead of their derby clash last Sunday.
Youth team coach Luca De Pra has been suspended after he was found in bushes watching a Sampdoria training session.
Sampdoria said in a tongue-in-cheek statement he was hiding "like Rambo" but "failed to overcome Sampdoria's intelligence and counter-intelligence operations"
"That the derby is a question of nerve, tactics and strategy we already knew, but frankly we could never expect that it could turn into a scene of espionage. However, no prisoners were taken and no blood was shed. Once tracked down and caught red-handed, the opposing side's soldier was let free to return to base."
Genoa, meanwhile, made it clear that "no director or member of the coaching staff sent Luca De Pra, goalkeeper coach for the youth team, to watch the training session at Bogliasco. It was a personal initiative."
"This has never been done before and is not part of the club's modus operandi. The club makes it known that De Pra has been suspended with immediate effect pending further explanations."
De Pra, who is grandson of former Genoa goalkeeper Giovanni De Pra, was reportedly chased away by Sampdoria club officials after he was spotted.
His only consolation was that his team ended up thrashing local rivals Samp 3-0 in the Serie A showdown at their shared stadium.
Contact the writer of this story at This email address is being protected from spambots. You need JavaScript enabled to view it.