Details

Category: Europe
Published on Wednesday, 18 September 2013 11:19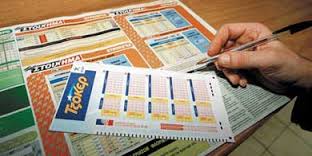 By Panos Bletsos
Septeber 17 - Greece's biggest club, Olympiakos Pirea, has pulled out of its sponsorship deal with OPAP SA. The club made the decision soon after OPAP, the exclusive operator of lottery and sports betting in Greece, changed ownership.
OPAP has been the sponsor kings of the Greek game for more than half a century, ever since the induction of the nationwide championship in 1959. OPAP was founded the previous year as a public company and had remained under state control until last month.
On August 12 the Greek government agreed to sell its controlling stake of 33% in the country's most profitable company to Emma Delta Ltd., a Czech-Greek joint venture, as the sole bidder in the auction's final stage raised its offer to €652 million.
The Emma Delta fund is controlled by Jirí Šmejc (66.7%) and Yorgos Melissanidis (33.3%), son of AEK owner Dimitris Melissanidis. It was a move which sparked the reaction of Olympiakos, who accused, although covertly, the 62-year-old businessman of preferential treatment to long-standing rivals AEK.
The only Greek side to have reached at least the quarterfinals of all three UEFA club competitions, AEK voluntarily dropped down to the third division at the end of last season, disbanding its professional football branch in order to get rid of its huge debt.
Dimitris Melissanidis, who also runs the country's second biggest oil company Aegean Marine Petroleum, took control of the club for the fourth time in a bid to help it back to its glory days.
But OPAP's sponsorship offer of €1.9 million per annum has seemingly infuriated Super League champions and Cup holders Olympiakos, who had penned a deal estimated at €2.1 million.
Following a war of words between the sides, the Pireas giants asked for their contract with OPAP to be annulled and on Tuesday the corporation board expressed their will to reach a "friendly settlement" with them.
Since its establishment as a monopoly in Greece, OPAP has developed into one of Europe's largest betting firms and is currently the major sponsor of both the Hellenic Football Federation (EPO) and the Greek league's two professional tiers.
Contact the writer of this story at This email address is being protected from spambots. You need JavaScript enabled to view it.