Details

Category: Europe
Published on Thursday, 19 September 2013 11:05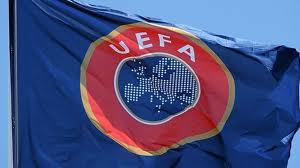 By Andrew Warshaw, chief correspondent
September 19 - UEFA's 54 member nations are backing Michel Platini's campaign for the 2022 Qatar World Cup to be switched from summer - but an exact alternative date remains undecided.
The UEFA boss wants the tournament to be moved to January as distinct from November and December which is believed to be the favoured option of FIFA.
Reports from Dubrovnik, where UEFA is holding a series of meetings this week, said European member federations have approved considering a one-off switch even though leagues throughout the their own Continent oppose such a move.
FIFA's executive committee is scheduled to make an all-important ruling on the principle of shifting the tournament at its eagerly awaited meeting on October 3-4 in Zurich.
UEFA are backing that position - initiated by FIFA president Sepp Blatter - but have made it clear no firm date should be fixed by football's world governing body without considerable prior discussions involving all the stakeholders involved.
Various European officials in Dubrovnik, including those representing Scotland and Estonia, have been reported as saying that the general feeling among federations is for 2022 to be played early in the year. In other words, exactly when Platini wants.
But Insideworldfootball has been told that in fact no agreement has been reached among UEFA members as to when would be the best alternative time to stage the tournament.
"It has been more or less agreed that it cannot be held in summer but what was emphasised was that there should be discussions among all the stakeholders to ensure the best solution is reached," said Northern Ireland's Jim Boyce, Britain's FIFA vice-president and a former president of the Irish Football Association.
"But January has not been discussed, I don't know where that came from. The European federations don't want FIFA to just say, carte blanche, 'here are the dates', without consultation. But the actual month, or time, none of that has been mentioned."
Blatter has suggested a November kickoff to avoid a clash with the 2022 Winter Olympics but that would seriously affect UEFA's club competitions. Platini is due to hold a news conference on Friday at the conclusion of UEFA's executive committee meeting at which he is expected to outline UEFA's position to take to Zurich next month.
Boyce warned that deciding now on January - or any other specific date for that matter - would defeat the object in terms of trying to find a compromise that suited everybody with minimal disruption.
"UEFA member countries realise the World Cup cannot be held in the heat of the Qatar summer," he said. "But it would be stupid at this point to make any firm statement about when it should or shouldn't be played if you are trying to get all the stakeholders together to discuss it."
Contact the writer of this story at This email address is being protected from spambots. You need JavaScript enabled to view it.