Details

Category: Europe
Published on Tuesday, 24 September 2013 09:41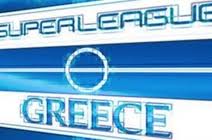 By Panos Bletsos
September 24 - The Super League (SL) board of directors, the governing body of Greece's top flight, is meeting today (September 24) to confirm the return of the 16-club format by the 2015-16 season.
It has also been reported that another major change may be on the cards with the SL ruling on whether to bring in a relegation play-off for the ongoing campaign.
Last week Greek football federation EPO asked the Super League to define the number of sides to take part in the higher division of the national championship in the two coming seasons. This request tops the meeting agenda which will also deal with improvement works needed at several SL football grounds.
The Greek top flight expanded to 18 clubs this term, but it now looks certain at the end of the 2014-15 season four teams will be relegated and only two will gain promotion from the Football League, thus reducing top-tier members back to 16.
For the current season (2013-14), the plans were for three teams to be relegated. However,
SportDay
has suggested that a significant number of SL clubs will propose a relegation play-off between the 16th- placed team and the third-placed side following the second division play-offs.
This format was applied before for two consecutive seasons in the old Proti Ethniki (2002-04).
Contact the writer of this story at This email address is being protected from spambots. You need JavaScript enabled to view it.