Details

Category: Europe
Published on Thursday, 26 September 2013 12:13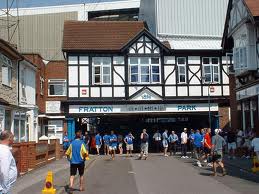 By Andrew Warshaw
September 26 - The group running the largest fan ownership in English football says it has proved its critics wrong in terms of being able to do the job.
Six months after taking over Portsmouth, a third-tier English club but not so long ago in the Premier League,
Pompey Supporters' Trust (PST)chairman Ashley Brown says the group has shown it can manage the club's affairs even though former owner Balram Chainrai dismissed the group's bid as being unworkable because of "in-fighting" and "lacking actual money."
According to the PST, the group already has 2,170 shareholders, owns 59.3% of the club and has raised nearly £2.5 million.
"We've certainly proved Balram Chainrai wrong," Brown told BBC Sport. "We didn't fail through lack of money and anybody who witnessed any of the open meetings we have had over the past few months would recognise there is no in-fighting."
The PST finally took control of the club in April after reaching an out of court settlement with Hong Kong-based Chainrai, ending a 14-month saga that threatened at one point to send the 115-year-old club out of existence after being plunged in administration twice in three years, suffering suffered back-to-back relegations.
"We always believed it was possible but it became far more difficult than we expected it to be and that was due to some of the outside challenges we faced," Brown said. "I hope he (Chainrai) looks back and thinks he did the right thing and passed the football club on to people who really care about it and will take it on in the future."
Contact the writer of this story at This email address is being protected from spambots. You need JavaScript enabled to view it.