Details

Category: Europe
Published on Thursday, 26 September 2013 12:51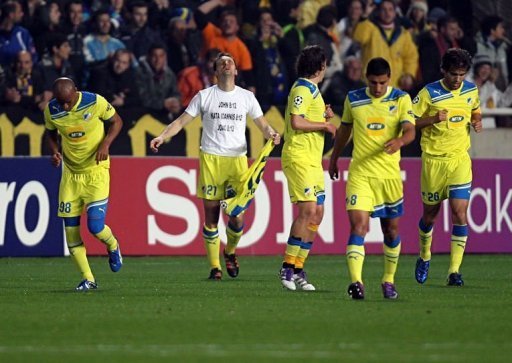 By Mark Baber
September 26 - Cypriot football has been hit by the financial tsunami which has hit the island as the Ministry of Finance is expected to file charges against clubs' non-payment of taxes, Separately the board of the CFA Championship has decided to cut the league to 12 teams from the current 14.
Local media reported on Wednesday that charges were expected against four first division clubs for failing to pay value added tax (sales tax) of up to €4 million, dating back to 2007.
The news comes as little surprise as Menelaos Georgiades, VAT service spokesman, who told the state broadcaster a month ago that: "Prosecution cases are being prepared but have yet to be finalised after we contacted the clubs to collect the money and despite a small number of positive responses the general reaction was very disheartening as it would appear that we are not taken seriously.
"We have informed the Cyprus Football Association (CFA) which has forwarded us the names of the board members of those clubs that owe us €4 million since 2007."
Meanwhile, the board of the CFA Championship has agreed to reduce the number of teams in the Championship from 14 to 12 teams from the season 2014-2015, with four teams being relegated at the end of this season, but only two teams coming up.
The season will be conducted in two phases with a total of 32 games, After the first phase of 22 games the teams who finish in positions 1 to 6 will compete in Group A of the second phase and the teams who finish in positions 7 to 12 in Group B of the second phase for the ten additional games. This new structure will be re-evaluated after two seasons.
Faced with economic hardship, management and fans of a number of clubs have embarked on fund-raising campaigns, including Omonia who are holding a telethon on Sunday, whilst some clubs are hopeful of new investment from abroad, including from Russian magnate Dmitry Rybolovlev, owner of AS Monaco.
Contact the writer of this story at This email address is being protected from spambots. You need JavaScript enabled to view it.