Details

Category: Europe
Published on Friday, 27 September 2013 11:06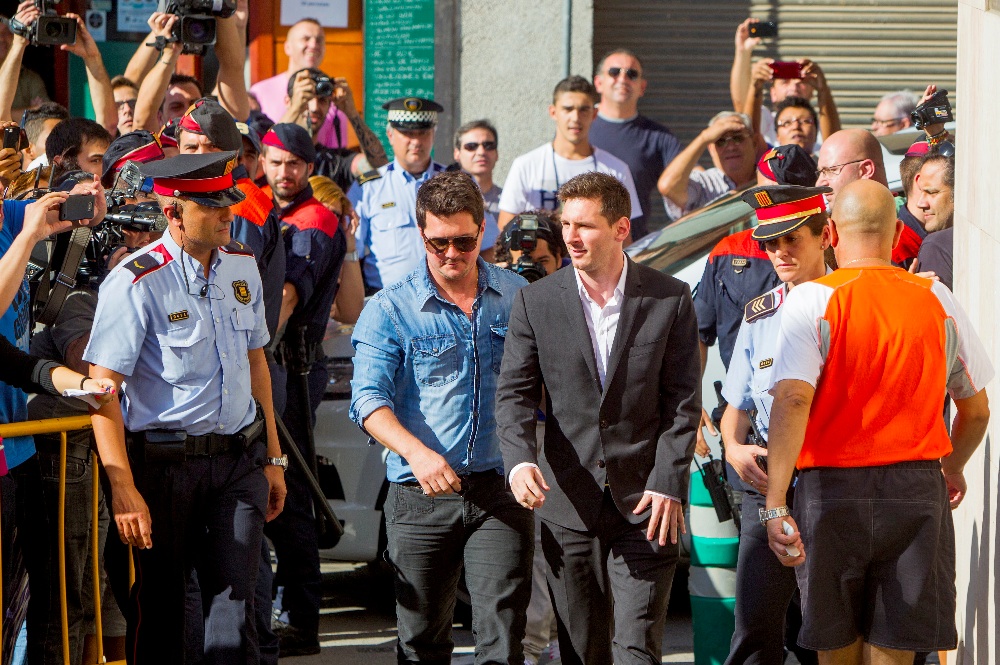 By Andrew Warshaw
September 27 - Lionel Messi was in court today (pictured) to face charges of tax fraud that have caused widespread astonishment in Spain and cast a dark shadow over the Argentine superstar's squeaky clean image as the world's finest footballer.
Messi and his father, Jorge, were being questioned in a closed session in the coastal town of Gava outside Barcelona where Messi lives over accusations of evading €4.2 million in tax on earnings made from endorsements from key sponsors.
The prosecution alleges the pair set up shell companies in Uruguay and Belize to sell Messi's image rights and avoid paying tax in Spain. Both deny the charges, saying the deals were done by Messi's former agent without their knowledge. The alleged crimes took place between 2006 and 2009.
Messi, four times world player of year, earlier this year paid back €5 million but this did not prevent authorities from persuing the case, with the Spanish government cracking down on tax evasion given the country's financial crisis.
Messi, who comes from a humble background and rarely courts controversy, earns around €16 million a year just from his contract with Barcelona. In a statement Messi and his father said: "We have always fulfilled our tax obligations following the advice of our tax consultants who will take care of clarifying this situation."
But according to the prosecutor's report, Messi "obtained significant income" from image rights between 2006 and 2009 on which he "should have paid tax in his subsequent declarations" to the authorities and never did.
Contact the writer of this story at This email address is being protected from spambots. You need JavaScript enabled to view it. . Picture courtesy of www.laliganews.tv