Details

Category: Europe
Published on Monday, 30 September 2013 12:46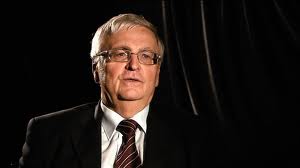 By Mark Baber
September 30 - German football fans, polls reveal, want to see football taking a lead on social issues. Only 18% of German fans believe that the DFB is doing enough to combat homophobia, with 55% saying not enough is being done. Regarding racism, 40% are happy with the DFB's commitment, whilst 46% see the need for more action.
Last week's media reporting on abuse of construction workers on building sites in Qatar over the summer prompted FIFA executive member Theo Zwanziger (pictured) to react to German public sentiment saying the issue should be investigated by the FIFA Ethics Commission.
Speaking to the Frankfurter Allgemeinen Zeitzung, Zwanziger said the deaths of the Nepalese workers represented a new angle which FIFA corruption busters Michael Garcia and Joachim Eckert will have to look at. Zwanziger has been an outspoken opponent of Qatar.
The recent poll by YouGov revealed that, despite the initiatives of the German Football Federation (DFB), UEFA and FIFA, the majority of German football fans believe not enough is being done to fight racism and homophobia.
FIFA and UEFA fare even worse than the DFB in the opinion of the German football fans, with 56% of fans saying FIFA and UEFA are not doing enough to tackle homophobia and 51% saying they are not doing enough to combat racism.
FIFA's new Head of Media Delia Fisher said: "This survey confirms that it is essential to continue in our common struggle against all forms of discrimination and to appeal to all levels of the football community. FIFA is aware of its responsibility to lead the way in this regard and has for many years led the fight against racism and discrimination in sport."
Contact the writer of this story at This email address is being protected from spambots. You need JavaScript enabled to view it.