Details

Category: Europe
Published on Tuesday, 01 October 2013 13:23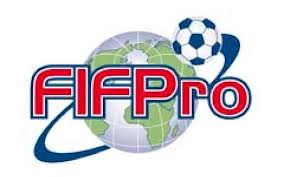 October 1 - The international players' union FIFpro has called on the European Union to pressure FIFA into changing the transfer system which, it warns, is putting the careers of the majority of players "at the mercy" of their employers.
Speaking at the EU Sport Forum in Lithuania, FIFPro board member Mads Øland told a panel of experts that players' rights continued to be infringed and that a greater balance of power needed to be imposed.
"To this day, the FIFA transfer regulations and their practical application continue to impede the players' freedom to move, and the careers of the majority of footballers remain at the mercy of their employers," he said.
"The stability of contracts in European football is threatened. Every day, players all over Europe face the reality of not being paid for their labour, being isolated from their team and forced to train alone. If a transfer system is to be maintained, we must establish a balance of power between clubs and players."
"Two recent studies commissioned by the EU - on the transfer system and home-grown player rule - confirmed our concerns about the incompatibility of football regulations with EU law."
Øland reminded representatives of government and EU institutions that the consequences of the transfer regulations extended far beyond the football industry.
"We know from the FIFA TMS (Transfer Matching System) Report that at least 28% of payments related to international transfers is paid to agents. We know that the influence of third party ownership over the football industry continues to grow.
"FIFPro proved with its study 'Black Book Eastern Europe' how the unacceptable labour standards in Eastern European clubs and leagues influenced the occurrence of match fixing. We must recognise and be very concerned that these factors not only hurt our industry but invite criminal activity. Football must give a systemic response to these challenges. We must improve governance standards and regulate our industry successfully instead of limiting freedom for individual players."
Contact the writer of this story at This email address is being protected from spambots. You need JavaScript enabled to view it.