Details

Category: Europe
Published on Thursday, 03 October 2013 11:05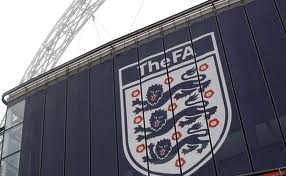 By Paul Nicholson
October 3 - The match fixing scandal surrounding non-league players in England has deepened with the revelation that three of the four players arrested in Australia were from AFC Hornchurch in England's Conference South division.
Hornchurch, alongside Billericay Town and Chelmsford, came under suspicion last season when bookmakers stopped taking bets on several league matches involving the clubs.
It is understood that hundred of thousands of pounds were being bet on games, the majority with Asian betting exchanges. On one game involving Billericay (average attendance less that 500), there was more money wagered than on the Barcelona match that week.
Now the former head of the compliance unit at the FA, Graham Bean, in an interview with the BBC, has said the inaction of the governing body was "disgraceful and a dereliction of duty".
Although having promised to act and having told the clubs "to remind players and officials of their responsibilities under the rules", there has apparently been no further contact from the FA with the clubs involved.
The chairmen of Billericay and Chelmsford are calling for an investigation by the FA and believe they should have been spoken to immediately. Bean said that the FA has the pwer to act but that generally he felt there was a culture within the FA of failing to recognise the issue and preferring to believe that match fixing did not exist.
The FA did tell the BBC that they took the matter seriously and while the governing body does not comment on any potential or on-going investigations, they have shared information with the Australian authorities.
Six people have been charged in relation to Australia's biggest match-fixingscandal. The charges relate to an alleged match-fixingring estimated to have reaped more than $2 million from manipulating results of the Southern Stars club which plays in the Victorian Premier League. Three of players - Joe Woolley, Reiss Noel and Nick McKoy – had joined from AFC Hornchurch.
It follows a police investigation that began last month based on information from Swiss-based sports fraud detection agency Sportradar, which was passed on to Australian football officials.
Gerry Gsubramaniam, a Malaysian citizen described as the "contact point" between Stars staff and Asia betting syndicates, has also been charged.
At least five games had been identified by Sportradar as being "highly suspicious". Southern Stars FC president Ercan Cicek said many of the original 10 players arrested were from the UK and had been playing in Australia during their off-season.
Contact the writer of this story This email address is being protected from spambots. You need JavaScript enabled to view it.