Details

Category: Europe
Published on Monday, 14 October 2013 02:26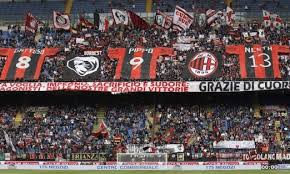 By Mark Baber
October 14 - Four years prior to the expiry of their current deal, AC Milan and adidas have agreed to extend their partnership for ten years. The new contract means the club and brand, who first joined forces in 1998, will celebrate 25 years together.
The new deal was announced in Milan by Adriano Galliani, A.C Milan Vice President and Managing Director, Jean-Michel Granier, Managing Director adidas Italy and Herbert Hainer, CEO of the adidas Group. adidas athletes Kakà and De Sciglio represented the players.
Herbert Hainer reflected on AC Milan's success since 1998 in which time they have won 11 trophies: 3 Italian Championships, 1 Italian Cup, 2 Italian Supercups, 2 UEFA Champions Leagues, 2 UEFA European Supercups and 1 FIFA Club World Cup, saying: "During these first 16 years I have always appreciated the AC Milan attitude and commitment to reach great victories on the pitch but also to consolidate AC Milan as a global brand, becoming the most winning club in the world but also one of the most beloved teams worldwide. I am very happy to see the three stripes associated for the next 10 years to an asset with which we celebrated great victories."
Jean-Michel Granier said: "I am proud to have signed the extension of the partnership with AC Milan. We work side by side with AC Milan implementing a number of activities always with great results, which is why it has been natural to renew the contract four years before the expiry date: An agreement that will allow us to celebrate 25 years together and to write new amazing pages in football history."
Adriano Galliani said: "Today, we lay the foundations for writing new pages of this relationship that gave us great joy. We will reach 25 years together because, starting from 1998, we shared values, strategies, the will to excel, an innovative spirit and many victories. The three stripes brand was with us for all the great dates, on and off the pitch.
"With adidas we wrote the history of sports sponsorship and we created a successful working model: our red and black stripes and the adidas stripes are united not only on the jersey. We started from a classical sponsorship to develop more synergies and to create a stronger partnership: Milan and adidas are perfect partners ready for the challenges of the future."
The relationship between the two parties has given birth to the AC Milan football schools, the adidas Milan Junior Camp, the 'Uniti dalla maglia' in 2007, the red and black jersey on the Emirates A380 which landed in Malpensa in 2010, the Blog Conference in 2011, the launch of the hashtag #weareacmilan in 2013 and the miCoach Elite System data-tracking system.
The renewal of vows between the two parties will include a stronger integration of digital communication platforms going forward.
Contact the writer of this story at This email address is being protected from spambots. You need JavaScript enabled to view it.