Details

Category: Europe
Published on Monday, 04 November 2013 10:01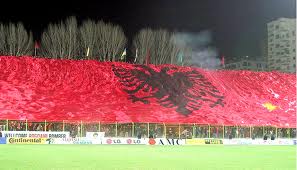 By Andrew Warshaw
November 4 - The dispute over whether Kosovo should be given full international playing rights shows little or no sign of being resolved. FIFA President Sepp Blatter recently hosted the latest in a series of talks with Football Federation of Kosovo President Fadil Vokrri and his Serbian counterpart Tomislav Karadzic.
FIFA said afterwards that the parties agreed to meet again next month, ahead of FIFA's December 4-5 executive committee meeting in Brazil.
But Karadzic says he still totally opposes any kind of recognition for the breakaway Balkan state which declared independence from Serbia in 2008.
When he got back to his own country, Karadzic told Serbia's national news agency, Tanjug, that his side had rejected all requests presented by Kosovo officials at the Zurich meeting with Blatter because they had no legal basis.
At present, only Kosovo's youth, amateur, women's and club teams can play international friendlies. Kosovo wants far greater representation, notably being allowed to organise proper official senior matches featuring its national anthem and symbols.
But according to Karadzic, Serbia, which claims Kosovo as part of its own country, will never accede to this because Kosovo is not a member of the United Nations or a FIFA member.
"I will not (accept) until they are members of the United Nations," he was quoted as saying. "Our position is clear on this issue and we will continue to stand by it."
FIFA nevertheless suggested after the latest meeting that progress of some kind might have been made.
"The FAS and FFK agreed to further discuss potential ways to promote football in Kosovo with the ultimate objective of finding a mutually beneficial solution," a statement said.
Kosovo's frustration is, in a way, understandable. A number of exiled players turn out for other national teams, notably Switzerland who have qualified for the World Cup finals.
Manchester United's teenage prodigy Adnan Januzaj, who has yet to decide which of several countries he wants to play for, would qualify for Kosovo.
Contact the writer of this story at This email address is being protected from spambots. You need JavaScript enabled to view it.