Details

Category: Europe
Published on Tuesday, 05 November 2013 13:41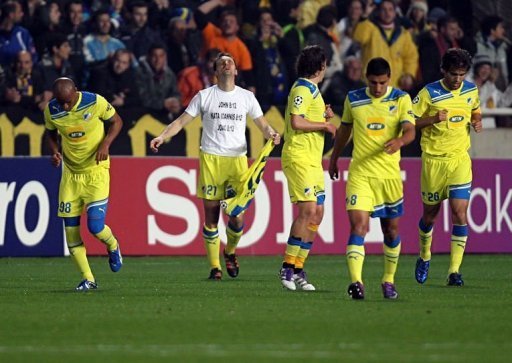 By Andrew Warshaw, chief correspondent
November 5 - After months of sensitive negotiations, a major milestone in the history of Cypriot football was reached today when Greek and Turkish Cypriot officials signed a provisional agreement with FIFA aimed at ending decades of mistrust and disunity between the respective footballing communities on the divided Mediterranean island.
The summit at FIFA headquarters in Zurich, which has long been in the planning but was stalled because of disagreements over the wording of the arrangement, was attended by both Cyprus Football Association (CFA) President Costakis Koutsokoumnis and Cyprus Turkish Football Association (CTFA) President Hasan Sertoğlu, whose organisation in the breakaway north is not officially recognised but which will now play a decisive role in attempts to unify football on the island.
With FIFA and UEFA presidents Sepp Blatter and Michel Platini both also in attendance, under the agreement the CTFA becomes a member of the CFA as an association. The Greek side remains Cyprus' sole officially recognised member of FIFA and UEFA, however, as well as the governing body responsible for organising, servicing and administering football in Cyprus and for all international football activities in the country.
Both sides agreed to set up a steering committee to work towards implementing the arrangement which will give Turkish Cypriots a far greater say in the running of the game than they have ever had since separation.
Earlier this year the leaders of the respective federations announced they were closer than ever to burying their differences after decades of division.
In what was described as a crucial breakthrough that could pave the way for ultimate integration, the two sides set out a roadmap for a deal that will have ramifications far beyond fans on both sides of the island.
Previous initiatives to reunite football in Cyprus hit a brick wall and although it is premature to put a date on any prospective all-Cypriot team, Blatter was quick to express the significance of today's summit.
"Both the Cyprus Football Association and the Cyprus Turkish Football Association are today providing the whole world with an excellent example of how football can build bridges and bring people together after a long period of conflict," he said. "I would like to thank both associations and UEFA for their outstanding contribution to this milestone arrangement."
The Cyprus Football Association was established in 1934 by six Greek Cypriot clubs and two Turkish Cypriot clubs. It joined FIFA in 1948 and Greek and Turkish Cypriot clubs played together in an all-island league until 1955 when they were forced to go their separate ways because of inter-communal tensions.
The island has been divided politically since the 1974 Turkish military intervention. Turkish Cypriots decided to form their own federation and organise their own league but they remain excluded from international competition.
Although United Nations efforts at re-unification are still ongoing, they have so far failed to yield results, with football playing the major unification role.
In 2008 FIFA looked into ways to try and end the deadlock but the deal was scuppered by political differences and to date, the only international action Turkish Cypriots have enjoyed have been occasional friendlies and competitions involving other unrecognised countries.
Contact the writer of this story at This email address is being protected from spambots. You need JavaScript enabled to view it.