Details

Category: Europe
Published on Friday, 13 December 2013 11:34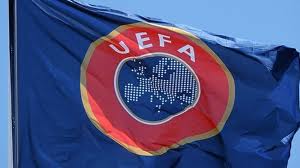 By Andrew Warshaw
December 13 - UEFA wants football's lawmakers to scrap the so-called "triple punishment" rule that many in the game feel is too draconian.
Under the current law, a player who denies an opponent a clear goalscoring opportunity and concedes a penalty is sent off and gets an automatic suspension.
But the rule has been hotly debated, with referees frequently applying different interpretations in different games for different players. Critics complain that a penalty would suffice in cases where the foul is not of a violent nature.
The issue was controversially left off the agenda for this year's meeting of the International FA Board, the game's lawmaking panel, despite having been examined the previous year.
UEFA's Executive Committee now want the IFAB, which comprises FIFA and the four British associations, to address the subject once and for all at its next meeting in March and to recommend awarding only a yellow card rather than a red in such circumstances.
UEFA general secretary Gianni Infantino said: "The Executive Committee has asked IFAB to address the issue and clarify the situation at their next meeting so that there are no more red cards for fouls committed inside the box.
"We need to resolve the issue of the 'triple punishment' once and for all. Everyone is talking about it and feels it is an injustice."
Contact the writer of this story at This email address is being protected from spambots. You need JavaScript enabled to view it.