Details

Category: Europe
Published on Thursday, 19 December 2013 14:00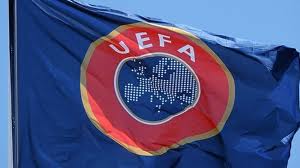 By Andrew Warshaw
December 18 - Many of Europe's less heralded countries will be given a greater chance than ever to qualify for the European Championship finals following a revolutionary new format unveiled by UEFA for 2016. Teams will be placed into nine groups of five and six teams, with both group winners and runners up qualifying automatically as well as the best third-placed side.
But in a significant development, the eight remaining third-placed sides will all be given a two-legged playoff chance of reaching the finals, a format critics say will weaken the tournament in quality but which will be a huge boost to the traditional also-rans.
As hosts, France will qualify automatically for the expanded 24-team finals. Sides seeded for the qualifying draw on Feb 23 in Nice will be according to the UEFA national team coefficient rankings which will be announced after the next executive committee meeting.
Confirming their previously announced "week of football' concept, Uefa said games would be played from Thursdays to Tuesdays including the Saturday and Sunday in between to ensure that fans will have the chance to watch more matches live than ever before. In double-header weeks, teams will play Thursday/Sunday, Friday/Monday or Saturday/Tuesday.
"The fact we spread the qualifiers over several days as opposed to all teams playing on the same day will ensure a better visibility for the competition," said Uefa general secretary Gianni Infantino. "Each match day will have eight to 10 as opposed to 20 to 30 matches on the same day."
EURO 2016 QUALIFYING MATCH DATES
Matchday 1:7/8/9 September 2014
Matchday 2:9/10/11 October 2014
Matchday 3:12/13/14 October 2014
Matchday 4:14/15/16 November 2014
Matchday 5:27/28/29 March 2015
Matchday 6:12/13/14 June 2015
Matchday 7:3/4/5 September 2015
Matchday 8:6/7/8 September 2015
Matchday 9:8/9/10 October 2015
Matchday 10:11/12/13 October 2015
Play-off match dates
First legs: 12/13/14 November 2015
Second legs: 15/16/17 November 2015
Contact the writer of this story at This email address is being protected from spambots. You need JavaScript enabled to view it.