Details

Category: Europe
Published on Wednesday, 15 January 2014 12:13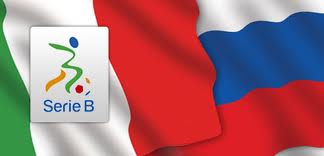 By Jaroslaw Adamowski
January 15 - Spartak Nalchik has decided to pull out of the Russian National Football League, the second tier of Russia's professional football league, due to the club's ongoing financial woes.
Aslan Afaunov, Minister of Sports and Tourism for the Kabardino-Balkaria region, said that while the club's professional squad will be dissolved, a new team will be formed from junior players, reported local news agency ITAR-TASS.
In December 2013, it was been reported that Spartak owes its footballers and staff several months worth of wages. The regional authorities are currently investigating the financial activities of the club's management.
The club's main sponsor, billionaire Arsen Kanokov who served as head of Kabardino-Balkaria from 2005 to 2013, has decided to cease funding Spartak following his resignation from the post.
The club's debts are too high to be paid by the regional authorities, Afaunov said.
Meanwhile, Spartak is not the only Russian club facing relegation due to its financial problems. Alania Vladikavkaz, Spartak's rival from the second division, has been reportedly considering withdrawing from the Russian National Football League for the same reasons. The club was relegated from Russia's Premier League following the 2012/2013 season.
On January 12, Alania held a press conference at which it was announced that the club was working with the regional authorities to repay its debts. Alania will also renegotiate the contracts with its footballers, offering them lower wages.
Based in Nalchik, Spartak was established in 1935. From 2006 to 2012, the club played in the Russian Premier League from which it was relegated in the 2012/2013 season. Spartak's stadium has a capacity of 14,194.
Contact the writer of this story at This email address is being protected from spambots. You need JavaScript enabled to view it.