Details

Category: Europe
Published on Friday, 31 January 2014 16:48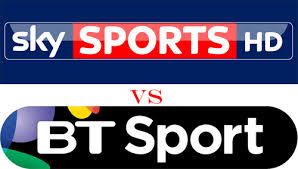 By David Owen
January 31 - The market continues to applaud BT's high-profile push into sports broadcasting, in spite of the impact its strategy is having on costs both in its retail division and at rival Premier League broadcaster British Sky Broadcasting.
Shares in the telecoms company were trading up 2.4% at just under 380p this lunchtime, within hours of its announcement of a 6% advance to £617 million in third-quarter pre-tax profits.
This came a day after BSkyB shares had been boosted by the pay-TV company's own latest results statement, for the six months to December 31. This showed pre-tax profits down 18% at £527 million, in what the pay-TV company's chief executive Jeremy Darroch characterised as "a year of investment".
BT unveiled operating profits ahead 7% at £821 million on revenue up 5% at £4.6 billion, giving it an operating margin for the quarter of close to 18%.
The company said underlying operating costs excluding transit were up 4% "as efficiencies from our cost transformation programmes were more than offset by our investment of around £140 million in BT Sport and a £17 million increase in the non-cash pensions operating charge".
The rise in operating costs at BT Retail reached 8%, while consumer revenue in the division was said to be up 6%, "driven by 22% growth in broadband and TV revenue, reflecting the benefit of BT Sport to our top line".
The company also disclosed that it had paid a £60 million deposit for its recently-acquired UEFA broadcast rights, covering both Champions League and Europa League.
Describing the figures as "encouraging", Gavin Patterson, chief executive, said that the company's "direct BT Sport customer base" passed 2.5 million in the quarter. The "momentum on our cost transformation" had, he said, enabled the company to raise its earnings (ebitda) outlook for the year.
BSkyB's operating profit for the six months dropped 16.8% to £565 million on revenue up 6.3% to £3.76 billion to yield an operating margin of some 15%. Operating expenses reached £3.2 billion, up from £2.85 billion. Marketing and subscriber management costs were both up, while the company alluded to a "one-off £108 million step up in the new Premier League deal".
Darroch said, nonetheless, that the company had had a "very good first six months of the year as we reaped the benefits of our broader-based approach to growth". The fall in operating profit was attributed to more expensive Premier League rights, but also "our investments to accelerate take up and usage of connected TV services". The company remained "on track with our plans for the year".
Sky Sports viewing was said to be at its highest level for six years, with average audiences over Sky's 59 exclusively live Premier League games to the end of December up 7% year-on-year. Manchester United versus Arsenal attracted the largest number of viewers, peaking at 3.2 million, with a further 302,000 said to be watching on Sky Go.
Contact the writer of this story at This email address is being protected from spambots. You need JavaScript enabled to view it.