Details

Category: Europe
Published on Tuesday, 04 March 2014 09:30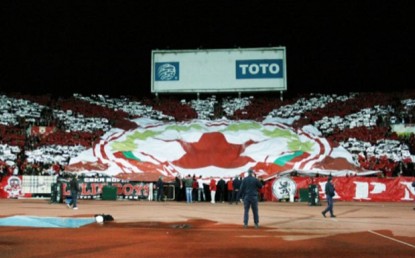 By Alexander Krassimirov
March 4 - Bulgaria's CSKA Sofia has officially been authorised to sell shares in the club to the public, the first club in the former communist East European Bloc to do so. The decision to allow the Initial Public Offering (IPO) was taken at a meeting of the Bulgarian Financial Supervision Commission (FSC).
Meeting at the end of last week, the FSC confirmed the prospectus for the initial public offering of club's shares. The news was announced on the official website of the Financial Supervision Commission.
Meanwhile CSKA came out with a message on its website to the Red (the club's nickname) community in the country.
"This is a great recognition for the efforts of the management and all the staff at the club and a big step forward for the future and its prosperity. CSKA reached something unheard of and unprecedented not only in Bulgaria but also in many other countries in Eastern Europe. Now we have to mobilize forces and capabilities to restore CSKA and to get the club back as soon as possible to where belong to - on the top! It is our turn now," said the club.
An advertising awareness campaign will begin this week and is expected the first public sale of the shares will also begin.
CSKA Sofia's president Alexander Tomov said there will be a press conference when there are more details will be revealed and financial specialists will give more information about IPO .
The motivation for the IPO in the first instance is to raise cash to reduce some of the club's debt. On January 15, Tomov said that at that time the duties of CSKA are around Lev15million ($10.5 million).
Contact the writer of this story at This email address is being protected from spambots. You need JavaScript enabled to view it.