Details

Category: Europe
Published on Wednesday, 05 March 2014 09:11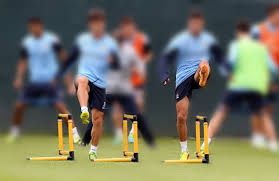 By Andrew Warshaw, chief correspondent, in Barcelona
March 5 - Hundreds of clubs responsible for developing players before they hit the big time in Europe are being unwittingly cheated out of their rightful compensation. New international transfer figures show that Europe's clubs are all but ignoring their responsibilities to Continents like Africa and South America by paying out little more than one-fifth of required "solidarity" payments to clubs who train players during their formative years - amounting to a massive shortfall.
Instead of complying with the fixed 5% under FIFA rules covering players under-23, on average only 1.15% of transfer payments are going to clubs where the relevant players developed their careers before coming to Europe on fat salaries.
The amount in money terms over the two-year period between 2011-13 that should have gone to these clubs is $199 million according to an independent report presented by the European Club Association at its annual assembly. Instead, remarkably, the actual figure was $59.9 million.
"I don't believe clubs are deliberately trying to avoid solidarity payments but the figure is a surprise," Arsenal CEO Ivan Gazadis, a member of the ECA executive board, told a post-assembly news conference.
"There is clearly a lack of information, perhaps in terms of clubs not knowing who they have to pay money to; or maybe the claiming club doesn't come forward because it is unaware the transfer has even happened."
Later Gazidis told Insideworldfootball: "It's something we need to look at and work out why it's not happening. At a club like Arsenal, we are on top of the issue and have the resources to do that. A small club in Brazil might not have."
ECA general secretary Michele Centenaro pointed out that the issue only affected international transfers and only applied to 27% of them since the rest were out of contract.
But former Inter Milan chief executive Ernesto Paolillo, who helped draw up the independent report, bemoaned the fact that there deliberately appeared to be no effective tracking procedure.
"Too many clubs forget about the past and don't care about the 5%," Paolillo told Insideworldfootball. "If the clubs who produce all this talent don't receive what they are owed - we are maybe talking about hundreds of them, many of whom are in Africa and South America - they will no longer have any incentive."
Contact the writer of this story at This email address is being protected from spambots. You need JavaScript enabled to view it.