Details

Category: Europe
Published on Sunday, 27 April 2014 23:31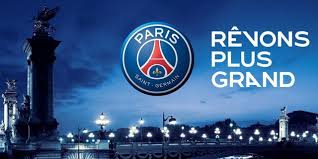 By David Owen
April 28 – The revenues of Paris Saint-Germain, the French club whose prospects have been transformed since Qatar Sports Investments (QSI) took control three years ago, exceeded those of its smallest Ligue 1 rival by a factor of 20 in the 2012-13 season.
Excluding transfers, the French champions reported revenue of €399.6 million for the period, compared with just €19.7 million for AC Ajaccio, the Corsican club with the smallest turnover of the 20 then in the league.
The figures illustrate just how polarised the finances in the top tier of French football have become. By comparison, revenue generated in 2011-12 by the biggest club in the English Premier League, Manchester United, amounted to about six times the corresponding figure for the smallest club, Wigan Athletic.
Further emphasising the financial chasm between PSG and its league rivals, only two other clubs - Marseille and Lyon - had revenues that exceeded even €100 million.
Average turnover for the other 19 teams in Ligue 1 totalled just over €47 million - less than one-eighth of PSG's revenue.
The return to the top division of AS Monaco, under Russian control since late 2011, should have resulted in a marginally less uneven distribution of financial firepower over the current season.
Nonetheless, given even moderately effective management at the French capital's only top-tier club, it is hard to see how PSG's status as national champions can be seriously challenged, except conceivably by Monaco, for the foreseeable future.
The figures were published by the Direction Nationale du Contrôle de Gestion (DNCG) and are available here: http://www.lfp.fr/corporate/dncg
Contact the writer of this story at This email address is being protected from spambots. You need JavaScript enabled to view it.