Details

Category: Europe
Published on Wednesday, 16 July 2014 01:10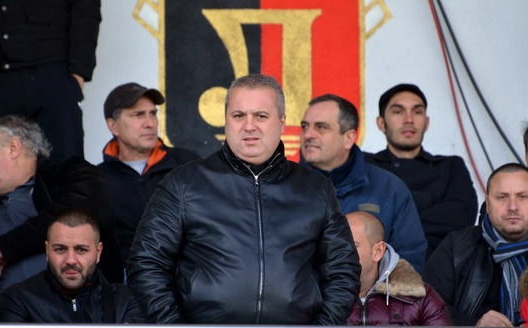 By Alexander Krassimirov
July 16 - The owner of Bulgaria's Lokomotiv Plovdiv Konstantin Dinev (pictured) is to transfer his shares in the club to a supporters group who will not only take over ownership but also the day-to-day running of the business and playing departments.
The two sides have reportedly reached understanding on the deal. The club will be managed by the 'Future for Lokomotiv' supporters association.
The first task for the fans will be to find a new sponsor, just several days before the start of the Bulgarian Championship.
It is not clear whether the debts of Lokomotiv will be transferred to the new management or whether they will be paid by the previous owner, Dinev.
The fans and Dinev have been in open conflict in the past few months. In trying to drive Dinev out the club, the supporters had brought fines and sanctions on the club following their behaviour.
But following the deal, fans issued an open letter of thanks to Dinev.
"The shares of Lokomotiv are already in fans' hands, in search of this new path in football. Now it is time for reconciliation on the day in which the ways of the club and Konstantin Dinev split. There were difficult days and very heavy battles.
"As a community that loves our team, we want to thank Mr. Dinev for what was done by him in recent years. Heavy and difficult years. Years of rapidly falling as football has throughout our country. Yes, our differences are big, but we know that the given word, the honor and the dignity are more valuable than gold. Mr. Konstantin Dinev kept his word, behaved with dignity and leaves the club with honor. He deserves our respect and gratitude," said the letter.
Contact the writer of this story at This email address is being protected from spambots. You need JavaScript enabled to view it.