Details

Category: Europe
Published on Thursday, 21 August 2014 11:40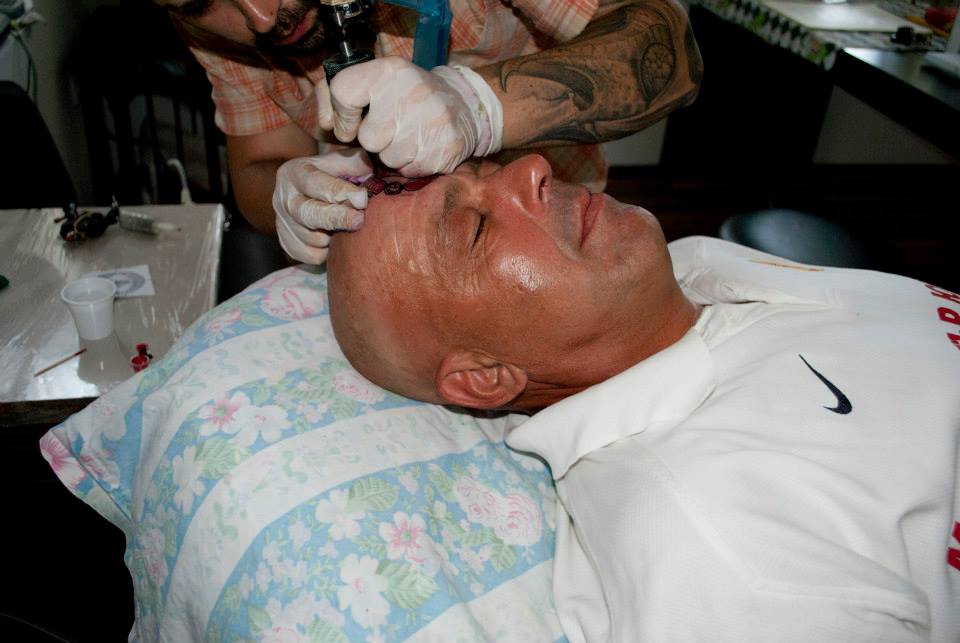 By Alexander Krassimirov
August 21 - A Manchester United fan from Bulgaria has tattooed the club crest on his forehead in protest against the court system in the country.
50-years old Zdravko Levidzhov form Svishtov spent considerable time and money to change his name to Mr Manchester United. After nearly 15 year of legal battle, the court eventually let him change his name to Manchester, but refused to allow United as his surname, saying it could be used as a trademark and his official name is now Manchester Zdravkov Levidzhov-United.
With the introduction of the new ID cards in Bulgaria, however. the pseudonym "United" should be deleted. So in protest, Manchester decided to get it tattooed on his forehead.
"I am a man who fought till the end. Some think I'm a joker, but things are more serious than you think. Just for one simple name! Bulgaria is not a constitutional state. I want to prove this," said Manchester Levidzhov.
Although holding a birth certificate from a London church where he changed his name to Manchester United a year ago, this did not help get his two names accepted in the District Court in Svishtov.
"I have not decided it today, that is my intention from the end of 2009. My initial idea was to get tattooed an ID on my forehead. This is now a way of protest against the mess in the judiciary, " Manchester added.
Contact the writer of this story at This email address is being protected from spambots. You need JavaScript enabled to view it.