Football Americas
Details

Category: Federations
Published on Wednesday, 12 June 2013 12:14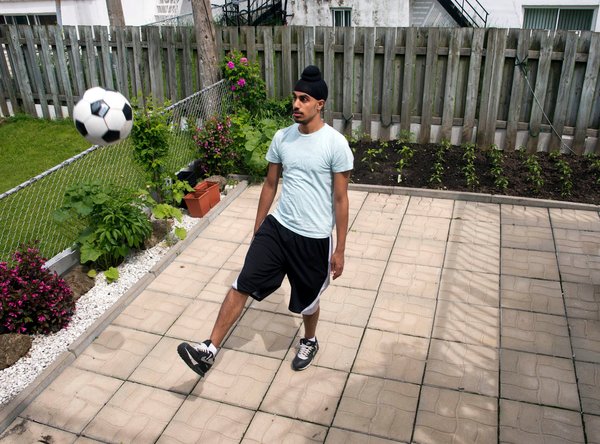 By Mark Baber
June 12 - The Quebec Soccer Federation has been suspended by the Canadian Soccer Association after failing to reverse its decision to ban the use of turbans/patkas/keski on the football pitch.
A statement issued by the Canadian Soccer Association said the board of directors had on Monday "moved to immediately suspend the Quebec Soccer Federation for their non-compliance to the directive of allowing the wearing of turbans/patkas/keski by soccer players."
According to the statement: "The Canadian Soccer Association has requested on 6 June that the Quebec Soccer Federation reverse its position on turbans/patkas/keski with no resolution."
Canadian Soccer Association president Victor Montagliani said: "The Quebec Soccer Federation's inaction has forced us to take measures in order to ensure soccer remains accessible to the largest number of Canadians."
The suspension will only be lifted once the Canadian Soccer Association receives demonstration that the Quebec Soccer Federation has satisfactorily applied the Canadian Soccer Association's policy in the matter.
The position of the Quebec Soccer Federation was set out by director-general Brigitte Frot who, asked what she would tell a five-year-old boy in a turban who shows up to register to play soccer with his friends, replied: "They can play in their backyard. But not with official referees, not in the official rules of soccer. They have no choice."
The reason given for the ban, which reportedly excludes over 100 Sikh youths from soccer, is safety.
The ban has met a storm of criticism from all shades of political opinion, including Canada's immigration minister Jason Kenney who called it "ridiculous", and the opposition Liberal leader Justin Trudeau who said "barring kids from playing soccer because they wear a turban is wrong".
Public safety minister, Vic Toews, said: "Telling 5-year-old kids they can't play soccer because of bogus safety excuses is not acceptable in any province."
Contact the writer of this story at This email address is being protected from spambots. You need JavaScript enabled to view it.