Football Americas
Details

Category: Federations
Published on Monday, 12 August 2013 12:07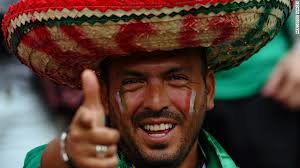 By Mark Baber
August 12 - Two Mexican league players have escaped punishment, despite testing positive for the banned performance-enhancing drug clenbuterol, after they claimed to have eaten the substance accidentally in contaminated meat, according to the Mexican Football Federation (FMF). In Mexico, the eating of contaminated beef has been accepted as a legitimate excuse for the presence of clenbuterol in an athlete's sample since 2011, when the Mexican government pledged to address the public health problem of contaminated meat.
As a β2 sympathomimetic, clenbuterol has been widely used as a performance-enhancing drug. It causes an increase in aerobic capacity, central nervous system stimulation, blood pressure, and oxygen transportation as well as increasing the rate at which body fat is metabolized. Side effects include nausea, vomiting, diaphoresis, palpitations, tachycardia, and myocardial infarction.
Clenbuterol is also used illegally as a bovine growth promoter and in the pig farming industry in a number of countries including Mexico, where a 2008 study found 86% of beef samples in North Western Mexico contained the substance.
In a statement the FMF said "(Because of) the exceptional circumstances, no suspension will be applied."
Furthermore, according to the Federation, "Given that no doping rule was broken and that the players asked to keep their identity confidential, the names of the players will not be made public."
In 2001, when the substance was found in the blood samples of five national team players prior to the Gold Cup, WADA stated they had received compelling evidence "that indicates a serious health problem in Mexico with regards to meat contaminated with clenbuterol. This is a public health issue that is now being addressed urgently by the Mexican government."
"The government of Mexico - which has legislation forbidding the use of steroids with livestock - accepts that it has an issue with contaminated meat and is actively looking to resolve the problem state by state. Already several arrests have been made pursuant to these laws and large amounts of clenbuterol seized. Investigations are to continue."
100 players tested positive during the Under-17 World Cup held in Mexico and at the time WADA cautioned athletes to "exercise extreme caution with regards to what they eat and where they eat."
Contact the writer of this story at This email address is being protected from spambots. You need JavaScript enabled to view it.