Details

Category: Concacaf News
Published on Tuesday, 22 October 2013 09:19
By Paul Nicholson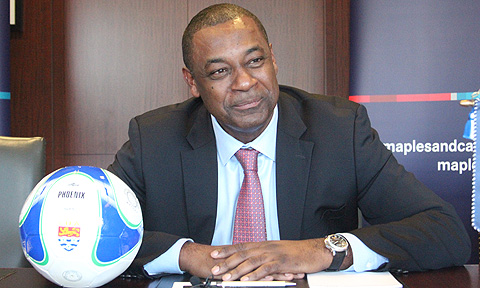 October 22 - At the Gala Dinner for the opening of the CONCACAF Sport Summit in Grand Cayman, it was announced by Dr. Djibril Diallo, senior adviser to the Executive Director of UNAIDS, that confederation president Jeffrey Webb has been awarded the 2013 UNAIDS 'Protect the Goal' Special Award for the Diaspora.
Webb is the first winner of the award, given in recognition of his work in utilising sport to advocate for social development.
"We are pleased to have been awarded the first UNAIDS Protect the Goal Award, recognising CONCACAF's commitment to social development through football," said Webb. "CONCACAF is committed to working with the popularity of football to effect positive change in society. Advocacy for HIV/AIDS prevention efforts in the community both in our region and the world is a vital part of that mission. We are proud that our commitment in this area has been recognized."
The 'Protect the Goal' Award ceremony will take place on January 15, 2014, in Dakar, Senegal, at a gala event during the fourth Pan-African Youth Leadership Summit.
The 'Protect the Goal' campaign works to raise awareness of HIV and encourage young people to commit to HIV prevention. The special award highlights the value of football as a tool for social change and emphasises the importance of social responsibility for featuring those individuals and organisations who play an important role in promoting the culture of social good and advocacy for HIV/AIDS awareness and prevention through sport.
CONCACAF has been keen to increase education of HIV to ensure that young people are afforded access to medical facilities, proper medication, treatment and counseling.
Globally, an estimated 4.6 million young people (15-24 years of age) are living with HIV. About 2 300 young people are infected with HIV each day.
Contact the writer of this story at This email address is being protected from spambots. You need JavaScript enabled to view it.