Details

Category: Concacaf News
Published on Monday, 11 November 2013 22:27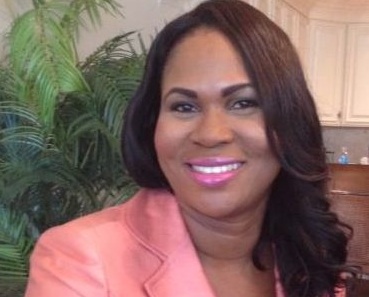 By Paul Nicholson
November 12 - Sonia Bien-Aime has been appointed to the executive committee of CONCACAF. Bien-Aime is also one of three women on FIFA's Executive Committee, having been co-opted to the top table of world football at the FIFA Congress in Mauritius earlier this year.
Bien-Aime captained the Turks & Caicos Islands women's national football team as well representing her country internationally in track and field event and softball. In 2006, she was appointed to the position of General Secretary of the TCIFA and, six years later, became the first woman elected to an executive post in the Caribbean Football Union.
Bien-Aime appointed at the executive committee meeting held in Montego Bay, Jamaica, last weekend.
"It is a great source of pride for CONCACAF that Sonia Bien-Aime is joining its Executive Committee," said CONCACAF President Jeffrey Webb. "Her experience and unique perspective will be invaluable as both CONCACAF and FIFA continues to evolve. I applaud Sonia's accomplishments thus far and know that her impact moving forward will be substantial."
Bien-Aime is also a member of the Women's Technical Committee and Deputy Chairwoman of the Women's Championship Committee at CONCACAF. She also serves on four key standing committees at FIFA: Organising Committee for the FIFA World Cup, FIFA Women's Committee and FIFA Women's World Cup, Organizing Committee for the FIFA U20 Women's World Cup and is the Deputy Chairwoman of the Organizing Committee of the FIFA U17 Women's World Cup.
CONCACAF has blazed a trail in women's football on the pitch with the US and Canada traditionally being powerhouses of the game – they were Gold and Bronze medallists at the London 2012 Olympic games. The next three major FIFA womens championships will be hosted by the confederation in Costa Rica and Canada
Bien-Aime is one of three senior women at the top women's game alongside Burundi's Lydia Nsekera, who was a co-opted member before being voted to the full 25-person committee at the same Mauritius Congress, and Australia's Moya Dodd. Dodd and Bien-Aime were co-opted to the FIFA committee for an initial term of one-year.
This landmark inclusion of the three women at the top of the governing body has been an important step in FIFA's reform process and a step towards greater equality. Bien-Aime's subsequent appointment at CONCACAF's top table marks similar progress.
In thanking the executive committee Bien-Aime said: "I will fully embrace this responsibility and commit to providing my best guidance in order to make a genuine contribution to the region, especially in women's football."
Contact the writer of this story at This email address is being protected from spambots. You need JavaScript enabled to view it.