Details

Category: Federations
Published on Friday, 04 October 2013 10:11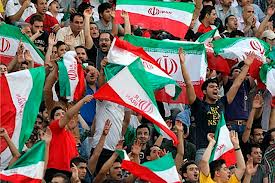 By Mark Baber
October 4 - Head of Iran's Football Federation (IFF), Ali Kaffashian said on Thursday that the US football federation has welcomed the prospect of a friendly football match between Iranian and US national teams.
The news comes as, following the election of President Rouhani, Iran has launched a charm offensive, but no date has yet been set for the game which, according to Kaffashian, "Will be conducted in due time after coordination between the two countries' football federations."
Iran and the US will be among four teams to play in a tournament, whilst Team Melli will also be playing against South American and European states, Kaffashian said.
Iran will also be hosting an international conference November 6-7 with participation of top officials from FIFA and experts from the Asian Football Confederation who will inspect the country's football infrastructure and also meet with the new Iranian president and sports minister.
Meanwhile, Team Melli coach, Carlos Queiroz finally returned to Iran on Thursday morning, after an extended leave in Dubai, with the money owed to him and assistant coaches Simoez and Namazi by the IFF paid in full.
Iran, whose next game is an AFC qualifier against Thailand, has experienced some problems in scheduling friendlies in preparation for the World Cup due to US sanctions. Now, however, it looks like football diplomacy is going to play a part in the thaw in relations with the West.
Contact the writer of this story at This email address is being protected from spambots. You need JavaScript enabled to view it.