Details

Category: Tournaments
Published on Tuesday, 06 May 2014 01:20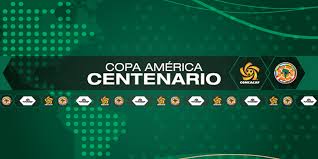 By Paul Nicholson
May 5 – Initial reaction to the announcement last week that the Copa America Centenario will be played in the US and hosted by CONCACAF in 2016 has been positive.
The oldest international football tournament in the world, held by the South American Conmebol confederation will shift from its traditional location to neighbouring CONCACAF and expand to a 16 team tournament with 6 teams from the north and central American region and Caribbean being added to the competition.
A statement from the Caribbean Football Union (CFU) said that this is "one of the most important developmental opportunities for Caribbean football since the creation of the Caribbean Football Union in 1978."
The Caribbean will have one automatic qualifier for the 2016 Copa America. That qualifier will be the winner of the 2014 CFU Men's Caribbean Cup. 25 CFU countries are competing in the Caribbean Cup with the finals being held in Montego Bay, Jamaica in November.
'This will stimulate the Caribbean countries as they build on the development taking place across the region and establish the ground work for the formation of a professional league in the islands. The Caribbean will have the opportunity to be part of history," said CONCACAF President Jeffrey Webb.
The 2014 Caribbean Cup winner joins Mexico, United States and the UNCAF Copa Centroamericano winner as CONCACAF's four automatic berths into the historic Copa America Centenario. Two further qualifiers will come from the 2015 Gold Cup.
The CFU has mandated that the Caribbean Cup qualification rounds will all be played on official FIFA International Match dates. This enables countries to pick their strongest squads and to call up their overseas players , Current Caribbean Cup champions are Cuba.
CFU president Gordon Derrick emphasized the opportunity and importance of the automatic qualification to the Copa America Centenario. "The exposure for Caribbean players, the opportunity to play against some of the best players in the world, and the value bestowed on the Caribbean Cup all combine to demand that our teams preparer better, train harder because with 8 of the confirmed participants being 2014 FIFA World Cup participants, this for us is our world cup," he said.
"The only way to improve is playing against better competition. As they say, iron sharpeneth iron so you have to play against tough teams, that's how you get your team up there."
Contact the writer of this story at This email address is being protected from spambots. You need JavaScript enabled to view it.