Details

Category: South America
Published on Monday, 21 October 2013 11:04
By Andrew Warshaw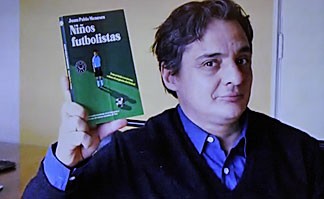 October 21- The international players union, FifPro, has issued a damning indictment of the exploitation of minors in South American football, urging Fifa to take action and demanding a complete overhaul of the practice.
Fifpro's concern follows alarming findings in a book entitled Niños Futbolistas (Boy Footballers) published by Chilean investigative journalist Juan Pablo Meneses which reports that many players aged 12 or younger are being bought by agents, who then transfer them to Europe.
For over two years, Meneses investigated the treatment of talented child footballers, visiting nine South American countries, including Argentina and Brazil, to gather as much information as possible on how best to buy a promising youngster who could later be sold to a club in Europe.
FIFA rules and regulations prohibit minors being transferred abroad but according to Meneses, many agents know how to find loopholes.
In a statement, Fifpro, which has 49 player association members worldwide, said it had received confirmation from its South American members that the practices described by Meneses in his book "represent the reality in their countries."
It lists the following measures which, it says, should be applied immediately.
• There must be more clarity concerning the transfer of minor players under 12. FIFA Rules and Regulations on the Status and Transfer of Players (RSTP) are not fully clear in this respect. Even though the RSTP prohibit all transfers of minor players, it only regulates the transfers of minor players between the ages of 12 and 18;
• Many agents manage to transfer minor players regardless of the RSTP and TMS, apparently due to loopholes in the RSTP and/or TMS. FIFPro expects FIFA to address these loopholes in order to guarantee that transfers of minor players can only take place in exceptional situations;
• Third party ownership (TPO): the children are being 'bought' by agents, who mostly are only looking for the benefit of a future transfer to a club abroad. As a rule they are not acting for the benefit of the child. They are taking advantage of the family's poor living conditions and/or lack of education;
• There are many examples of agents becoming legal guardians of the players. Some agents are guardian of various players. FIFPro considers this a clear invasion of human rights and children's rights.
"FIFPro urges FIFA and all other stakeholders to take action," the statement said. " In the world of football there is no place for child labour or child abuse (both psychological – hopes and frustration - and physical – excessive training). Children should play the game of football and can never be part of football business."
Contact the writer of this story: This email address is being protected from spambots. You need JavaScript enabled to view it.