Details

Category: 2010 News
Published on Friday, 29 January 2010 17:34
By Steven Downes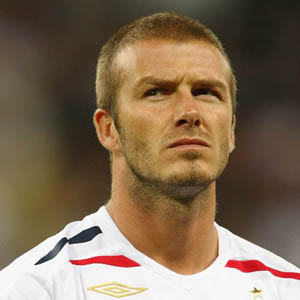 January 29 - David Beckham (pictured) will not retire after this summer's World Cup finals, according to one of his most recent club managers.


Ruud Gullit,the Dutchman who coached Beckham at LA Galaxy in Major League Soccer, believes that contractual obligations and continuing good form while playing on loan with AC Milan in Serie A, will see the former Manchester United and Real Madrid midfielder carry on playing beyond his 35th birthday in May.
"I ask Milan players how he is doing at the moment and they say he has done very, very well ," Gullit, himself a former world player of the year, said in a BBC radio interview.
Beckham will be hoping to appear at a record fourth World Cup finals in South Africa this summer, when he would add to his 115 England international caps, a record for an outfield player.
Gullit, the former manager at Chelsea and Newcastle United who coached LA Galaxy from 2007 to 2008, when Beckham first moved to MLS, said: "He plays also very well and so therefore, I think he will play on.
"He has to play on because of his contract in America, but if he had the chance, I think, to stay permanently with Milan, I think he would make that choice."
Related stories
January 2010: 
Beckham keen to take up MLS franchise offer
November 2009:
Beckham given option to buy MLS franchise
November 2009:
Beckham role in US praised by MLS Commissioner
November 2009:
Exclusive - Beckham has revived football in US says Marsh
November 2009:
Beckham sponsorship earnings nearly double in first year at LA Galaxy