Details

Category: Japan
Published on Wednesday, 01 December 2010 10:20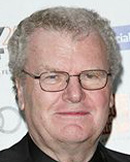 December 1 – Japan's 2022 World Cup Bid Committee has pulled out its ace by announcing that Sir Howard Stringer, chairman, chief executive officer and president of Sony Corporation, will join its final presentation to the FIFA Executive Committee today.
Sir Howard will accompany bid chairman Junji Ogura to demonstrate how Japan would use technology to bring people together and deliver the "Next Generation" World Cup.
"It is a thrill and privilege to be on the Japan team, as I am passionate about football and Japan," said Sir Howard.
"I am proud that this year, FIFA and Sony pioneered together to bring the world's first 3D World Cup to South Africa.
"Technology brings new ways to enjoy the World Cup as a personal and universal experience, and to make it accessible globally.
"In 2022, it would not be science fiction to imagine crowds in as many as 400 stadiums around the world watching World Cup matches from Japan on a pitch-sized giant screen, or on the more than two billion portable displays that will be in people's hands by 2022, or in remote villages with no electricity and no TVs.
"Through technology we hope to make 2022 the year football really touches the whole world."
Japan 2022's revolutionary proposal, led by several public and private sectors, centres on making the most of advanced technology.
Giant flatbed screens will be installed on pitches at 400 of the most iconic venues around the world so that football fans will be able to witness live broadcasts of World Cup matches from Japan, played out in 3D - life-size and in real time.
Based on initial estimates, the technology will allow 360 million people to watch as if they were really there in the stadium.
Japan 2022 will deliver its 30-minute final presentation today.