Details

Category: Bid News
Published on Wednesday, 01 December 2010 14:33
By David Owen in Zurich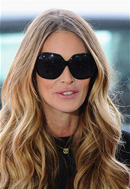 December 1 - Australia got today's 2022 World Cup bid presentations off to an endearing start in FIFA's home city of Zurich this afternoon, with supermodel Elle Macpherson (pictured) sharing top billing with a kleptomaniac animated kangaroo.
In a film sequence that might have been subtitled "Finding Skippy", the light-fingered marsupial is shown slipping out of FIFA House at dead of night with the gold World Cup trophy in its pouch.
As those of us with long memories started to wonder if a dog called Pickles would enter the screenplay at any point, a harum-scarum chase around Australia ensues, featuring, among others, the country's Olympic darling Cathy Freeman, before the trophy is returned, of course, to its rightful owners.
But the bid – which probably needs to convince FIFA Executive Committee members that Asia is a sound commercial bet for football when set against the alternative of revisiting the United States, the world's most powerful economy – managed to make some serious points as well.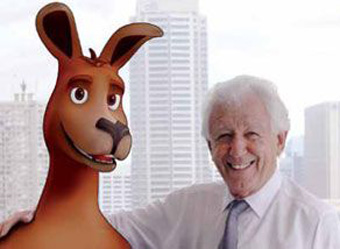 The figure of Freeman, who appeared at two separate moments in the presentation, of course brings to mind instantly the 2000 Sydney Olympic Games, underlining that Australia has impressive form in putting on the biggest sporting events.
And rather than dwell too much on statistics, the bid relied principally on Football Federation Australia Chairman Frank Lowy (pictured), who also happens to be a supremely successful businessman, to make its business case.
"Business is in my blood - I know a good investment when I see one," Lowy told watching ExCo members, before going on to claim that staging the 2022 World Cup would be a fantastic investment for FIFA.
Among the other buttons pressed by the slick near 30-minute show was to emphasise that Australia is "the only continent yet to have hosted" a World Cup.
That was an argument that worked very well for Rio de Janeiro in last year's race for the 2016 Olympics.
The country that is promising a "No Worries" World Cup will be hoping for a similar result from FIFA.
Contact the writer of this story This email address is being protected from spambots. You need JavaScript enabled to view it.