Details

Category: USA
Published on Sunday, 21 November 2010 13:00
By Andrew Warshaw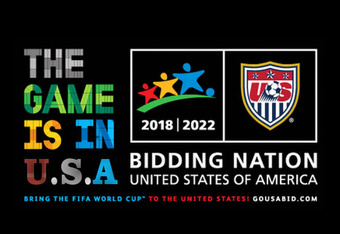 November 21 - The United States is pulling out all the stops in an effort to prevent its 2022 World Cup bid being derailed by FIFA's suggestion that there are insufficient financial guarantees to support the campaign.
Within days of the House of Representatives passing a resolution expressing its full commitment to hosting the tournament in the wake of FIFA's evaluation report questioning government backing, Major League Soccer (MLS) has announced a $2 million (£1.25 million) donation to the US Bid Committee.
"This donation will provide additional resources prior to FIFA's decision on December 2," said MLS commissioner Don Garber.
"We recognise that the league has an enormous amount to gain should the World Cup come to the United States, not just with what we could do to build our league further and get more deeply connected with fans and help develop more players, but also the obvious benefits that will come with having that 12-year run-up."
Whether the donation will be too little, too late, to appease FIFA's voting members with the vote just 10 days away remains to be seen but US bid President Sunil Gulati says he is not unduly worried by the evaluation report flagging up apparent lack of federal support.
"Because of the federative nature of our Government, we were not able to sign the guarantees in the exact form that FIFA wanted," Gulati said.
"But they're quite comfortable with the guarantees we've given them."
He is by no means convinced, however, that the technical reports covering all nine bidding candidates will prove decisive on December 2 and believes the fact that the US are up against four Asian rivals could play into their hands.
"FIFA's system, in terms of its rotation policy, is based on confederations," he said.
"Asia has had a recent World Cup in 2002.
"From that perspective, if you follow the rotation policy – a policy of fairness – it needs to come back to CONCACAF.
"It's like a class election in high school," he continued.
"No one comes up to you and says they're definitely not going to vote for you, and if they do, that's the one sure thing you can count on."
Once thought to be a shoo-in to host the tournament, a variety of events has cast doubt on the US bid, not least a published interview with FIFA ExCo member Rafael Salguero in which the Guatemalan federation president said he was unsure who he would vote for, directly contradicting an earlier pledge to support CONCACAF's only bidder.
But Gulati was unperturbed.
"I've talked to Mr Salguero and I'm fully confident he'll be supporting the US," he said.
Former President Bill Clinton will be the most high-profile US figurehead in Zurich, while it is understood Landon Donovan, the country's most famous home-based soccer star, is also travelling to the vote.
"We've made lots of friends," said Gulati.
"I just hope they vote for us."
Contact the writer of this story at This email address is being protected from spambots. You need JavaScript enabled to view it.
Related storiesNovember 2010:
USA World Cup bid receives setback with Salguero revelation
November 2010:
Clinton chief figurehead for USA at World Cup vote in Zurich
October 2010:
USA withdraws from race to stage 2018 World Cup
September 2010:
Dein predicts United States will pull out of 2018 World Cup bid soon
September 2010:
China 2026 bid strengthens United States 2022 campaign