October 20 – Everton are the dirtiest team to have played in the Premier League since it was formed in 1992. The Merseysiders have collected more 'dirty points' that any other club and are almost 700 points ahead of second placed Chelsea.
The ranking has been compiled by website DirtyTeams.co.uk using a system of 25pts for a red card, 5pts for a yellow card and 1pt for a foul. The data covers all-time card and fouls stats for every team which has played in the Premier League.
Surrisingly Arsenal, Spurs, and Manchester United – all better known for their possession football – all figure in the top 10 dirtiest clubs. Clearly they don't mind dishing it out when the don't have the ball.
Other stats show:
Derby County are the dirtiest team on average per games played out of every team to have played in the Premier League. They also have the most Yellow cards and Fouls per game than any other team.
Blackburn Rovers hold the record for the dirtiest season ever in '98/'99 with 8 red cards, 80 yellow cards and 725 fouls.
 Coventry City had the cleanest season EVER in the Premier League in '93/'94 with only 12 yellow cards and 0 red cards.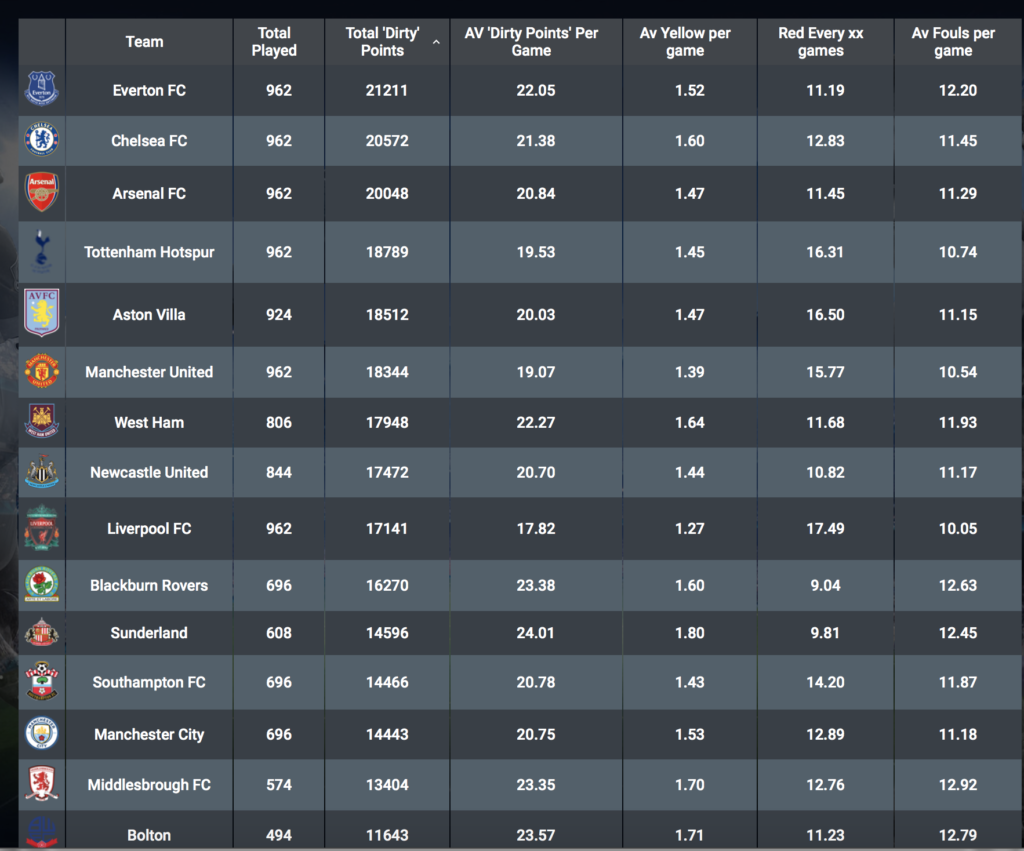 Contact the writer of this story at moc.l1656362917labto1656362917ofdlr1656362917owedi1656362917sni@n1656362917osloh1656362917cin.l1656362917uap1656362917