September 6 – KPMG Football Benchmark has released a new digital Player Valuation tool that provides market value estimations for 4,000 players from the top 11 European and South American leagues.
The tool is designed to give more informed decision-making on player valuations, both in terms of potential transfer values, but also in their potential contribution to club valuations.
Based on KPMG's proprietary algorithms and modelling approach, and developed using Opta data, the valuations will be updated three times a year for players in the top leagues in Argentina, Belgium, Brazil, England, France, Germany, Italy, Netherlands, Portugal, Spain and Turkey.
Data is taken from the sports performance metrics of each player for the last two seasons (2016/17 & 2017/18) and player comparisons to be matched with comparisons of selected players ́ market values.
KPMG says the tool gives the "ability to analyse drivers of the market value (e.g. age, position, league, nationality, etc.) in an interactive and dynamic fashion."
The valuation algorithm takes account of market dynamics and ongoing transfers, as well as thousands of past transfers.
Andrea Sartori, Global Head of Sports at KPMG, said: "Leveraging the wide range and accuracy of Opta ́s performance data, we aim to continue supporting the executive decision makers with a more sophisticated approach around the valuation of football players. In a quickly changing business environment, this topic has a significant impact on football clubs ́ sporting performance and financial sustainability. The addition of the new Player Valuation dashboard to KPMG's Football Benchmark platform demonstrates our commitment to deliver significant value and improve data democratisation in the Football industry."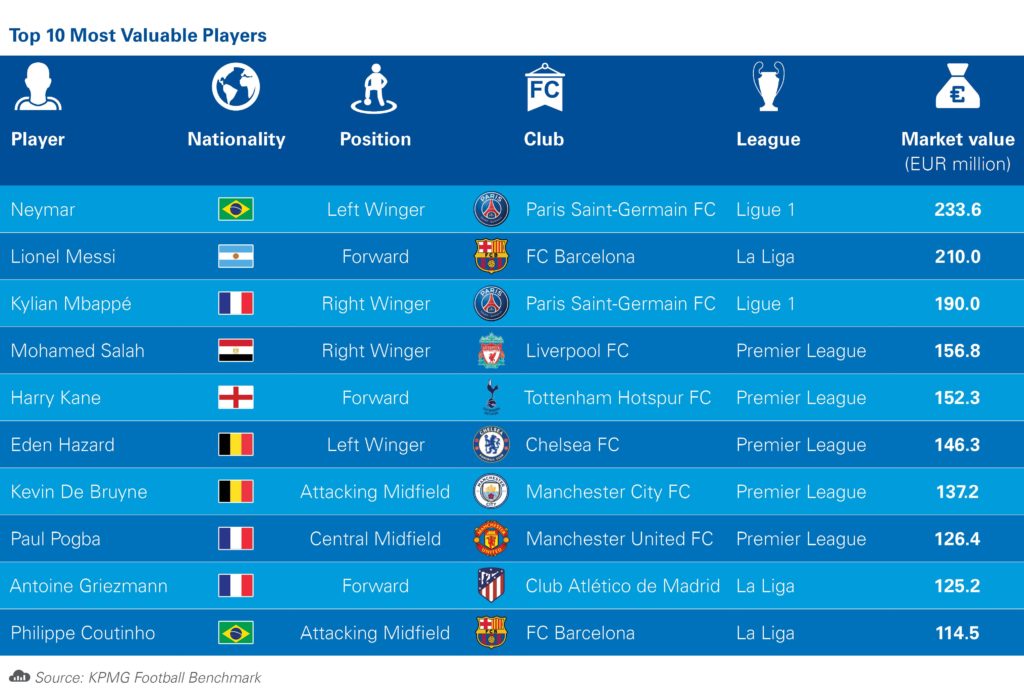 Contact the writer of this story at moc.l1675124304labto1675124304ofdro1675124304wedis1675124304ni@no1675124304slohc1675124304in.lu1675124304ap1675124304