March 19 – Europe's Big 5 leagues could lose as much as €4 billion if no more games are played this season as a result of the coronavirus crisis. The Premier League could account for as much as €1.25 billion of that and LaLiga as much as €950 million.
The KPMG Football Benchmark team have modelled the potential combined maximum losses of Europe's top 5 leagues.
The most immediate effect on clubs' income is the loss in matchday revenues. "Interestingly, the bigger and financially stronger a club is, the less significant that loss for their overall financial performance would be, even if they usually have bigger stadia and higher matchday attendance, and thus higher matchday revenues, too," say the KPMG authors.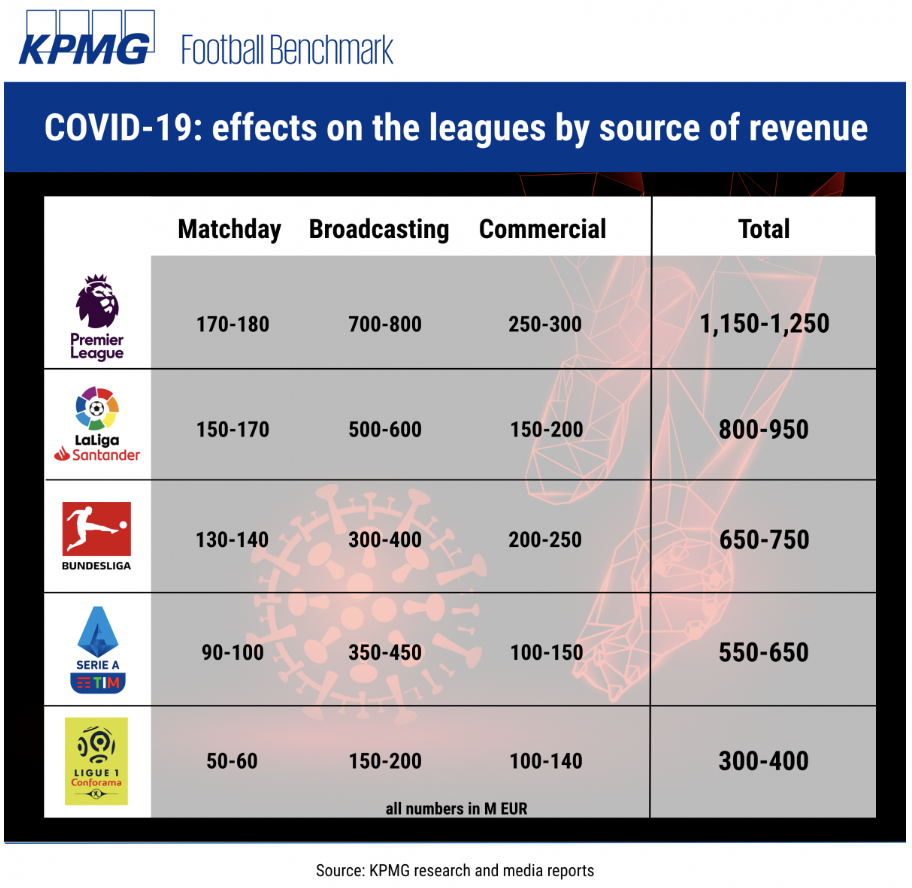 Clubs will also have to decide if they reimburse fans for season tickets or not if matches remain unplayed. Major clubs may have "business interruption" insurance to cover losses in matchday revenues, but for most it is not a common insurance.
In countries where broadcast income is tied to the number of times a club's matches are shown live, losses will be greatest. Broadcasters, who have collective deals with leagues may claim that they want money back proportionally if matches are cancelled and the season is not completed.
"It should also be noted that most clubs are discounting expected revenues derived from broadcasting deals through banks and factoring companies. A partial refund of those revenues will place a significant burden on the clubs' cash flows," says the report.
Similarly customised commercial and sponsorship contracts often include fixed and performance-based components, bonuses or penalties on performance and achievement of certain goals, such as Champions League qualification, relegation, etc. No play means no pay in that respect.
With revenues plummeting, how long will clubs be able to sustain cost structures. FIFPro is already reporting clubs in leagues across Europe that already are not paying their players. If commercial and broadcast deals are being renegotiated or disputed, how long will clubs continue to be able to pay their player wage bills?
UEFA is banking on the crisis being over at some point during the summer with play able to resume. By moving the Euros back to 2021 and putting the emphasis on the completion of club seasons, UEFA is sacrificing the international calendar which benefits national associations and all the acitivity they support, in favour of the club game that for the most part will benefit a few players and club owners.
Whether the season resumes or not, there are no winners with the coronavirus.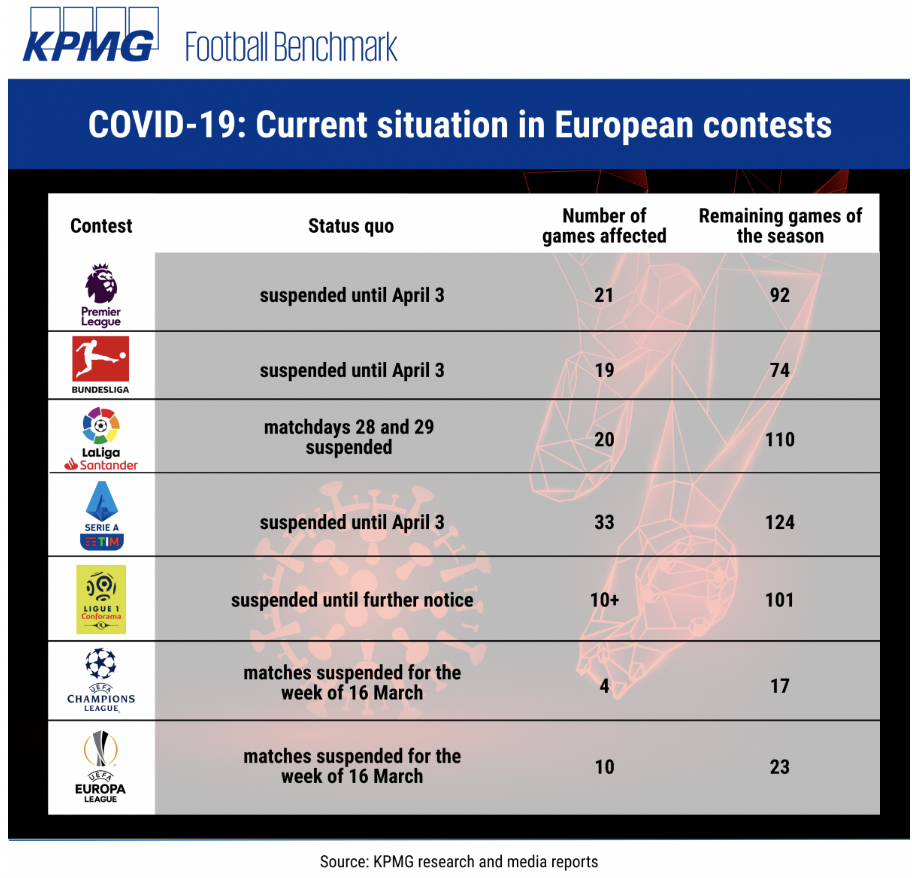 Contact the writer of this story at moc.l1656475936labto1656475936ofdlr1656475936owedi1656475936sni@n1656475936osloh1656475936cin.l1656475936uap1656475936