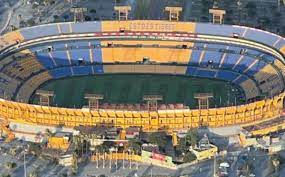 Opened in 1967, the 42,000 capacity Estadio Universitario – nicknamed El Volcán  – is one of Mexico's most storied stadiums.
The home of LigaMX side Tigres UNAL, it was given to Sinergia Deportiva, the for-profit company that administers Tigres, as part of the club's assets.
The stadium hosted four matches at the 1986 World Cup and also hosted Coap Libertadores de America matches in 2005 and 2006 when Tigres played outside of its own confederation Concacaf in the Conmebol championship.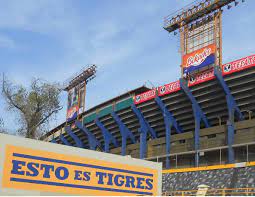 For a short period, it was also the home venue for C.F. Monterrey as well.
For the Concacaf W Championship the stadium will host the opening game day games for the US and Mexico as well as their group encounter in round 3. It will also host the two semi-finals that will be played as a double header.
Originally planned to hold nearly 90,000 spectators, the plan was downscaled to meet financial needs. It was eventually built at a cost of $23 million. After the 1986 FIFA World Cup, the stadium's official capacity was 52,000. Later, modifications were made to improve the fan experience and increase safety, resulting in a reduced capacity to just under 42,000.
Various potential renovation plans have been proposed for the stadium but so far all have foundered on environmental concerns.