July 15 – Kylian Mbappé has returned to the top of a ranking of the most valuable players in the world, with an astonishing market value of €230 million. This is more than €80 million more than the Manchester City duo Erling Haaland (€143 million) and Phil Foden (€140 million).
The ranking by Football Benchmark uses their proprietary Player Valuation tool that monitors market values for 8,300+ players from the leading 15 leagues worldwide.
Football Benchmark says Mbappé's return to the tip is a result of the extension of his PSG contract to 2025, "excellent performance metrics", and that at 23 years old he still has his prime years ahead of him.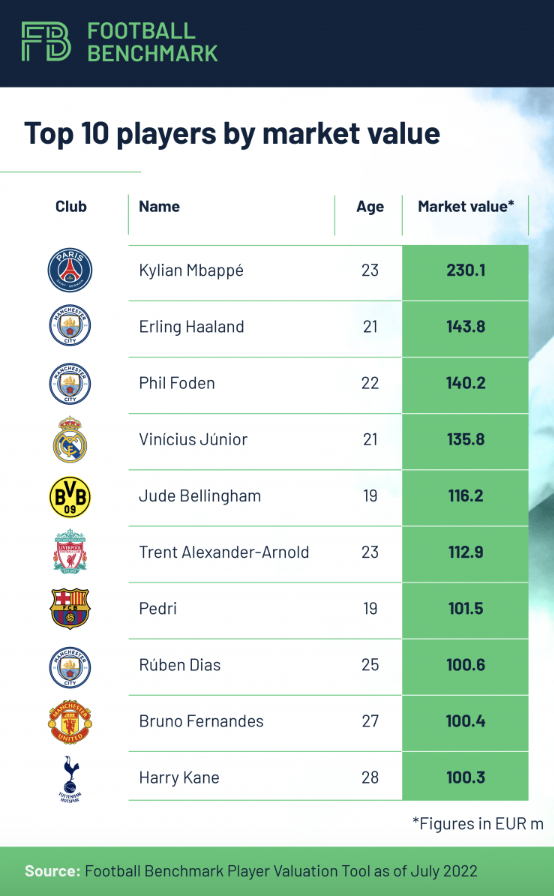 Vinícius Júnior, showing the highest value increase since February, is ranked fourth and has more than doubled his value since the start of the last season. Similarly fifth ranked Jude Bellingham rapidly increased vale over the past year – by €40 million since last September.
Football Benchmark point out that "most players in the top 10 are 23 years old or younger; the only two exceptions are Bruno Fernandes (27) and Harry Kane (28)."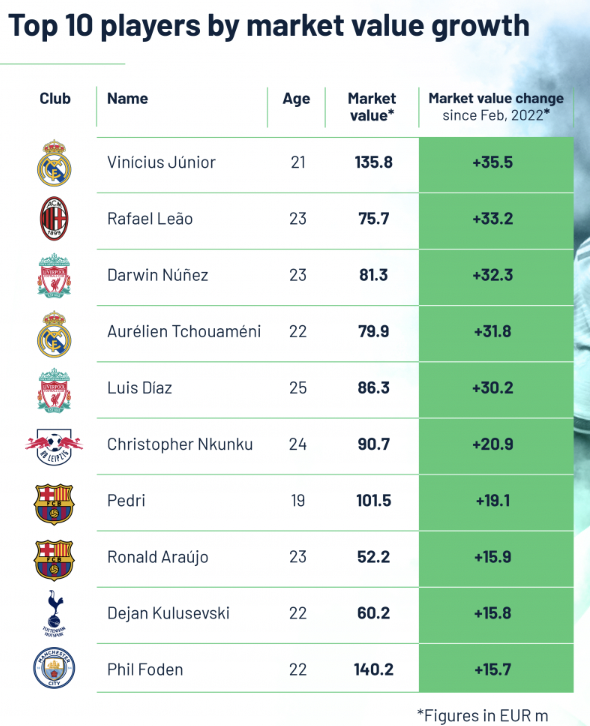 The ranking of players with the highest value increases since February is also made up of young players who are 25 or younger. Darwin Núñez, Aurélien Tchouaméni and Luis Díaz all got transfers to higher ranked leagues and signed long-term contracts in the analysed period. Christopher Nkunku at RB Leipzig and Ronald Araújo at FC Barcelona extended their contracts. "Noticeably the ranking includes seven attacking players, including the top three (Vinícius, Leao and Nunez). Liverpool, Real Madrid and FC Barcelona all have two players in the top 10," notes Football Benchmark.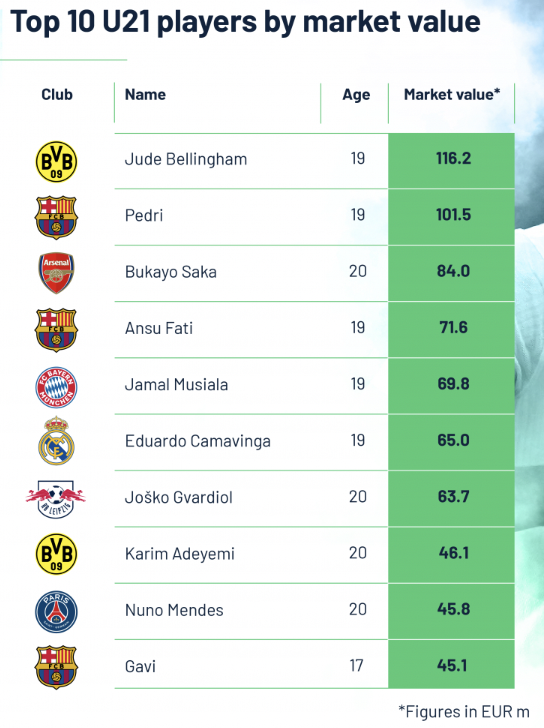 The most valuable payers under the age of 21 only come from Big5 leagues with Barcelona represented by three teenagers. 17-year-old Gavi is in the top 10 even though his current contract expires in June 2023 and extension talks with Barcelona are already ongoing.
English Premier League dominate the ranking of the 10 most valuable squads in world football with all the 'big six' clubs listed. Manchester City remain on top over second-placed Liverpool – how the Premier League finished. Man City and Liverpool are the only two clubs with  a squad value above the €1 billion.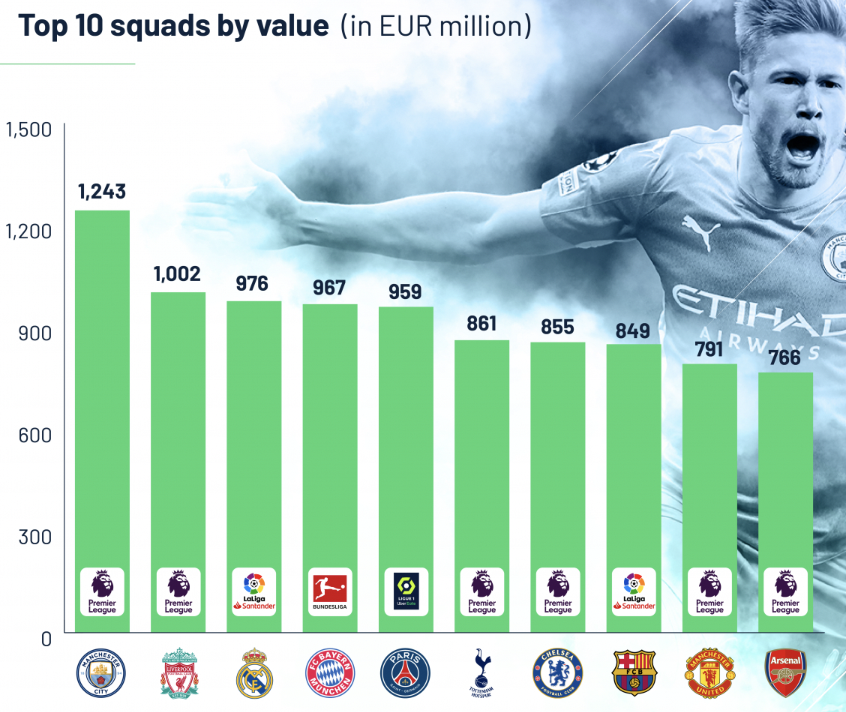 To see the full report click here.
Contact the writer of this story at moc.l1660269572labto1660269572ofdlr1660269572owedi1660269572sni@n1660269572osloh1660269572cin.l1660269572uap1660269572