Guyana
How they qualified
The wonderfully nicknamed Golden Jaguars opened with a 2-2 draw at home against Barbados, then hammered the Turks and Caicos 8-0 before losing to French Guiana 2-1 in their third match. That 2-2 result from their opening match was then, crucially, changed to a 3-0 Guyana win due to Barbados fielding an ineligible player. The change put Guyana back into contention and a euphoric 2-1 win over Belize in their final match gave them an unlikely qualification.
Tournament Record
Like Bermuda, they are making their Gold Cup debut, a huge achievement in itself for a tiny nation tucked between Brazil, Venezuela and Surinam on South America's north coast with a population of just 800,000.
Star Man
Emery Welshman
In just nine appearances, Canadian-born Welshman has seven goals, more than any other Guyanese player on the 23-man squad. Contracted by FC Cincinnati, he is hoping to put himself in the shop window.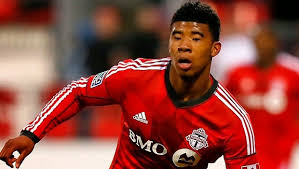 Coach
Michael Johnson 
The former Jamaican defender, who played for both Birmingham City and Derby County, won 13 caps for the Reggae Boyz between 1999 and 2003 and appeared as a player at both the 2000 and 2003 Gold Cups. He has limited coaching experience, only previously managing at Notts County in England on a caretaker basis in 2009, but is the man responsible for guiding Guyana into their first major tournament. Not bad a for a national team that did not play a single match between 2012 and 2014.
What can we expect
Without wishing to undermine their chances, a point or two would be a surprise given that qualification was a success in itself and given that they will face the USA, Panama, and Trinidad and Tobago in a hugely tough group – all three of whom played in the final round of World Cup regional qualifying under two years ago. Having said that, they have absolutely nothing to lose. Guyana's low expectations is exactly what they have going for them.
Schedule:
June 18: United States (Saint Paul, Minnesota)
June 22: Panama (Cleveland)
June 26: Trinidad and Tobago (Kansas City) 
---
Squad
Goalkeepers: Akel Clarke, Alex Andrew Murray, Quillan Roberts
Defenders: Ronayne Marsh-Brown, Matthew Briggs, Sam Cox, Jordan Dover, Liam Gordon, Kevin Layne, Terence Vancooten, Kadell Daniel
Midfielders: Elliot Bonds, Warren Creavalle, Neil Danns, Stephen Duke-McKenna, Daniel Wilson, Anthony Jeffrey
Forwards: Callum Harriot, Sheldon Holder, Keanu Marsh-Brown, Terell Ondaan, Pernell Schultz, Emery Welshman