March 28 – FIFA's chief legal officer Emilio Garcia Silvero and former CAS Deputy General Secretary William Sternheimer have joined the speaker line-up for the Sports Law at the Crossroads conference in Madrid, May 10-11.
Silvero will participate in a panel led CAS arbitrator and partner at Baer & Karrer law firm Michele Bernasconi.
The conference is focussed on the recent amendments to FIFA Regulations on the Status and Transfer of Players and will include a presentation on Just Cause, termination due to outstanding salaries and consequences of termination without just cause. Session topics will also look at the restrictions on the contractual freedom of the parties, execution of monetary decisions, and the new powers that FIFA's Dispute Resolution Chamber have.
With the summer transfer window fast approaching the conference is a timely reminder on the new guiding principles within the transfer market that FIFA president  Gianni Infantino has said on a number of occasions needed revision.
Sternheimer takes on new esports frontier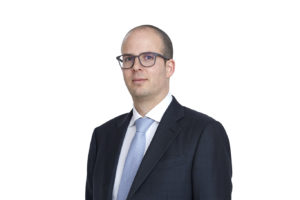 The second day of the conference is dedicated to esports and the challenges they present to regulators and sports lawyers.
Sternhemier, now a partner at Morgan Sports Law, was formerly the deputy general secretary of CAS, and will bring his unique experience to bear on the issues of the incorporation of esport into the existing international structure of sports governance and sports tribunals.
Early bird tickets for the conference are available priced €295 plus IVA. Full priced tickets from April 15 cost €350 plus IVA.
All delegates have places at the Gala Dinner to be held at Real Madrid's Santiago Bernabeu Stadium on May 10. The conference will be held at the Madrid Bar Association in Madrid.
For more information and the conference schedule go to
The conference is the 2nd Rex Sport/IWF Forum and follows on from the Tackling Matchfixing forum held in London last year.
Contact the writer of this story at moc.l1590737135labto1590737135ofdlr1590737135owedi1590737135sni@n1590737135osloh1590737135cin.l1590737135uap1590737135