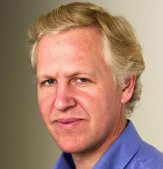 The BBC's Panorama programme told us nothing new about the 2018-22 World Cup campaign.
But it underlined the need for a changing of the guard in FIFA's upper echelons.
World football's governing body plainly has no intention of further investigating the nature of links between football officials and the ISMM/ISL sports marketing organisation which collapsed nearly a decade ago.