How they qualified
The Canadian's women team automatically qualified for the Concacaf WChampionship after finishing as runners-up in 2018. They are Olympic champions from Tokyo and as one of the two highest ranked Concacaf teams – alongside the US – they were top seeded into group B, drawn with Costa Rica, Panama and Trinidad and Tobago.
Tournament record
Canada are the only team to dethrone USA and their dominance of  Concacaf championship history, winning the title in 1998 and again in 2010 after record goalscorer Christine Sinclair (pictured) scored the winning penalty in the final against Mexico. Since the competitions introduction in 1991, they have finished as runners-up on five occasions to USA, who they not only share a border with, but an intense footballing rivalry.
Star player
Three Canadians featured in the nominations for the 2021 Ballon d'or Feminin, namely Jessie Fleming (Chelsea), Ashley Lawrence (Paris Saint-German) and record goalscorer Christine Sinclair, who is deemed by most to be the best female footballer ever produced by the country. Fondly nicknamed 'Captain Canada', the 38-year-old is a force of nature in front of goal.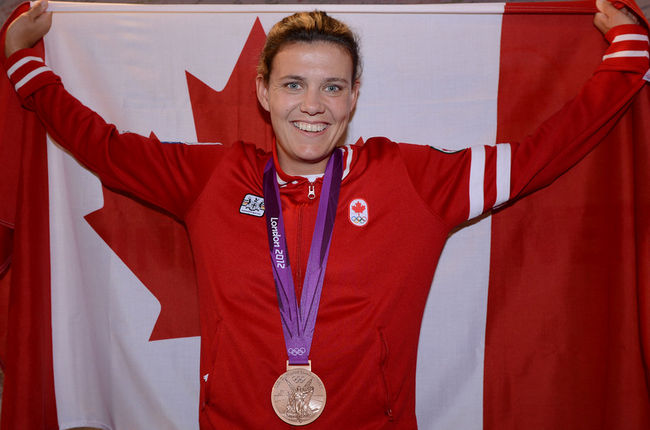 With an Olympic gold and two Olympic bronze medals at the summit of her stash of achievements, there's no wonder her legacy is so admired. Even though the end of her career is on the horizon, she led her club team (Portland Thorns) to the Women's International Champions Cup as well as the NWSL's Challenge Cup and Supporters' Shield. Canada has a bright crop of young talent bursting through, and under Captain Canada's leadership, they have the potential to cause an upset and cement their place at the top.
Manager
Beverly 'Bev' Priestman
The English manager rose through the ranks at Canada's youth setup, and after a brief trip to manage England U17s, returned to assume the position as head coach of Canada's first team. Since her unveiling as Canada manager, Priestman has secured a gold medal at the 2020 Olympic games – a huge achievement for herself and the team. Her overall record as Canada boss stands at 9 wins, 5 draws and 3 losses in 17 games.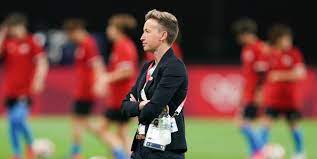 What we can expect
Canada are amongst the favourites for this year's competition. They have proven they can tussle with the best teams in the world after winning the gold medal in the 2020 Olympic Games, demonstrating an almost impregnable defence. However, they were only able to net 6 goals, so lethality in front of goal could be their ultimate undoing.
Schedule
July 5th 2022 – Canada vs Trinidad and Tobago – Guadalupe, Mexico
July 8th 2022 – Panama vs Canada's – San Nicolas de los Garza, Mexico
July 11th 2022 – Canada vs Costa Rica – Guadalupe, Mexico
Squad
GK- Sabrina D'Angelo | SWE / Vittsjö GIK
GK- Lysianne Proulx | Unattached
GK- Kailen Sheridan | USA / San Diego Wave FC
CB- Kadeisha Buchanan | ENG / Chelsea FC
CB- Vanessa Gilles | USA / Angel City FC
CB- Shelina Zadorsky | ENG / Tottenham Hotspur
FB- Allysha Chapman | USA / Houston Dash
FB- Ashley Lawrence | FRA / Paris Saint-Germain
FB- Jayde Riviere | USA / AFC Ann Arbour
FB- Bianca St-Georges | USA / Chicago Red Stars
M- Zoe Burns | USA / University of Southern California
M- Jessie Fleming | ENG / Chelsea FC
M- Julia Grosso | ITA / Juventus FC
M- Quinn  | USA / OL Reign
M- Sophie Schmidt | USA / Houston Dash
M- Desiree Scott | USA / Kansas City Current
F- Janine Beckie | USA / Portland Thorns FC
F- Jordyn Huitema | USA / OL Reign
F- Cloé Lacasse | POR / SL Benfica
F- Adriana Leon | ENG / West Ham United FC
F- Nichelle Prince | USA / Houston Dash
F- Deanne Rose | ENG / Reading FC
F- Christine Sinclair | USA / Portland Thorns FC
Profile by Harry Ewing