How the Qualified
Costa Rica cruised through qualifying winning all four games, scoring 22 goals and not conceding any. Saint Kitts and Nevis, Guatemala, Curacao and US Virgin Islands were all put away by five goals or more.
Star Players
Raquel Rodriguez and Priscilla Chinchilla
Costa Rica's strength is in their midfield. Portland Thorn's Raquel Rodriguez is a pivotal box-to-box player for Costa Rica. She scored 8 goals in qualifying.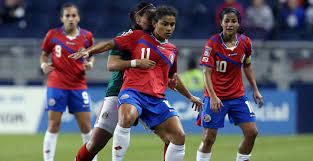 Alongside her in midfield, Glasgow City's Priscilla Chinchilla socred five goals.
Opponents will need to keep the ball from getting to them if they are to shut down the Costa Rican challenge.
Coach
Amelia Valverde  has been with the Costa Rica national team since 2011 in various roles, including assistant coach of the senior and under-20 teams. In 2017 she was Concacaf's women's coach of the year.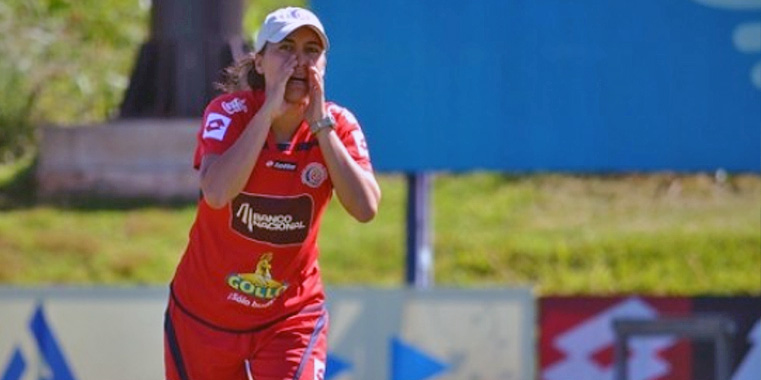 Having been at the centre of the improvement of the women's game in the country she will be motivated to take it to the next level, which for Costa Rica would be a first time qualification for the World Cup in 2023.
What to expect
Costa Rica have ambitions in the women's game and are hosting a FIFA U20 Women's finals this summer. They will be aiming to achieve a World Cup 2023 qualification with a third place play-off at least. To get that they will have to overcome Panama and Trinidad, or pull off a shock result against Canada in their last group game. Their must-win game looks to be their opener against Panama.
Schedule
July 5 – Costa Rica vs Panama, Estadio BBVA
July 8 – Trinidad vs Costa Rica, Estadio Universitario
July 11 – Canada vs Costa Rica, Estadio BBVA
Squad
1 – GK – Noelia Bermudez, Alajuelense (CRC)
2 – DF – Gabriela Guillen, Alajuelense (CRC)
3 – DF – Maria Paula Coto, Alajuelense (CRC)
4 – DF – Mariana Benavides, CS Herediano (CRC)
5 – DF – Valeria Del Campo, CF Monterrey (MEX)
6 – DF – Carol Sanchez, Sporting FC (CRC)
7 – FW – Meilissa Herrera, FC Girondins De Bordeaux (FRA)
8 – DF – Daniela Cruz, Deportivo Saprissa (CRC)
9 – FW – Carolina Venegas, Deportivo Saprissa (CRC)
10 – MF – Shirley Cruz, Alajuelense (CRC)
11 – MF – Raquel Rodriguez,  Portland Thorns FC (USA)
12 – DF – Lixy Rodriguez, Alajuelense (CRC)
13 – MF – Emelie Valenciano, Sporting FC (CRC)
14 – MF – Priscilla Chinchilla, Glasgow City FC (SCO)
15 – FW – Cristin Granados, Sporting FC (CRC)
16 – MF – Katherine Alvarado, Deportivo Saprissa (CRC)
17 – FW – Michelle Montero, Cruz Azul (MEX)
18 – GK – Priscilla Tapia, CS Herediano (CRC)
19 – FW – Paula Salas, Unattached (CRC)
20 – FW – Fabiola Villalobos, Alajuelense (CRC)
21 – MF – Viviana Chinchilla, Alajuelense (CRC)
22 – DF – Sabrina Cristel, Deportivo Saprissa (CRC)
23 – GK – Daniela Solera, C.D. Santa Teresa (ESP)