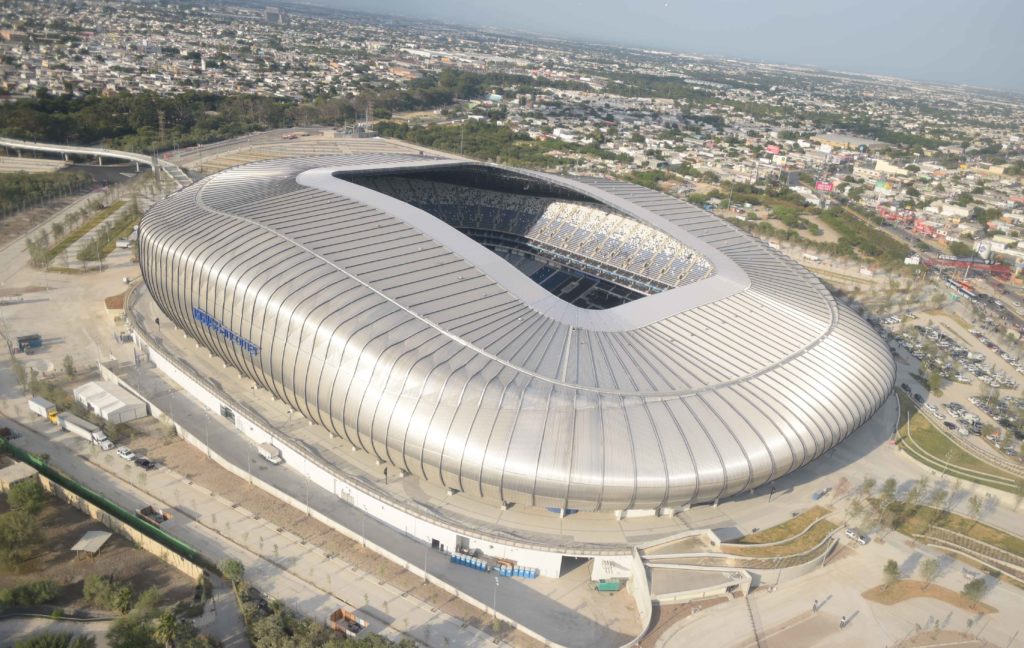 The Estadio BBVA, nicknamed 'El Gigante de Acero'(Spanish for 'The Steel Giant), will host the final of the final of the Concacaf W Championship, the third place play-off, and six group games.
The stadium is the home fo LigaMX side C.F. Monterrey and earlier this month was confirmed as one of the host venues for the 2026 World Cup.
Capacity for the World Cup will be 53,600, an increase from the current 51,000.
The stadium was opened in 2015, the fourth largest in Mexico, built at a cost of $200 million. That made it the most expensive stadium in Mexico at the time of its construction.  It has a grass surface, suites, a club-themed restaurant, a club lounge, and high-end interior and exterior design.  The distance between the pitch and seats is the minimum allowed by FIFA, providing closeness to the action.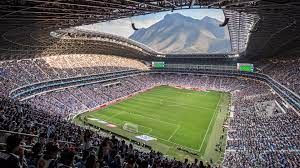 The stadium was designed by multinational architecture firm Populous  along with the Mexican firm VFO.
Its progress through planning was controversial with complaints that it would impact local wildlife growth by deforesting 24.5 hectares of forest neighboring a natural protected area that houses 106 animal species. The final design provided for more than a third of the total land area as green areas which are used to filter rainwater, which contribute to the recharge of aquifers. Parking lots are evenly distributed around the stadium, including wooded areas to achieve integration with the Ecological Park. The ecological park and parking are also green areas, with a landscape design that blends with the surrounding environment, with only trees and plants of the region to facilitate preservation and adaptation to the environment.
Construction began in August 2011 and was completed in July 2015.
Situated in Guadalupe, Neuvo Leon, this is the stadium's first hosting of a major international tournament and very much a bow on the international stage before the World Cup comes here in 2026.