How they qualified
Panama topped their group winning all four games El Salvador, Belize, Barbados and Aruba without conceding a goal but scoring 24 of their own.
Star player
Panama goalkeeper Yenith Bailey came to the world's attention at the 2018 tournament, aged 17. In goal for all six of Panama's matches, she led her side to a fourth-place finishstarting in the group stage with a clean sheet in an opening 3-0 victory over Trinidad and Tobago.
But what caught the attention was her performance in the 5-0 loss to world champions USA, followed by a clean sheet in the 2-0 win over Mexico. Panama narrowly missed out on qualification for the 2019 Women's World Cup in France, losing to Jamaica in a penalty shootout in the Third-Place Match. Bailey took home the Golden Glove Award making 24 saves throughout the tournament.
Coach
Mexican Ignacio Quintana, 32, was appointed about  a year and a half ago, tasked with taking the Canaleras to their first World Cup. Panama were very close to qualifying for France 2019, but lost the ticket in the playoff against Argentina.  He has previously coached women's teams at the Reforma Athletic Club and Lioness FC , while he was in charge of the men's team of Club América in Vallarta and was an assistant to the women's national teams of Nicaragua.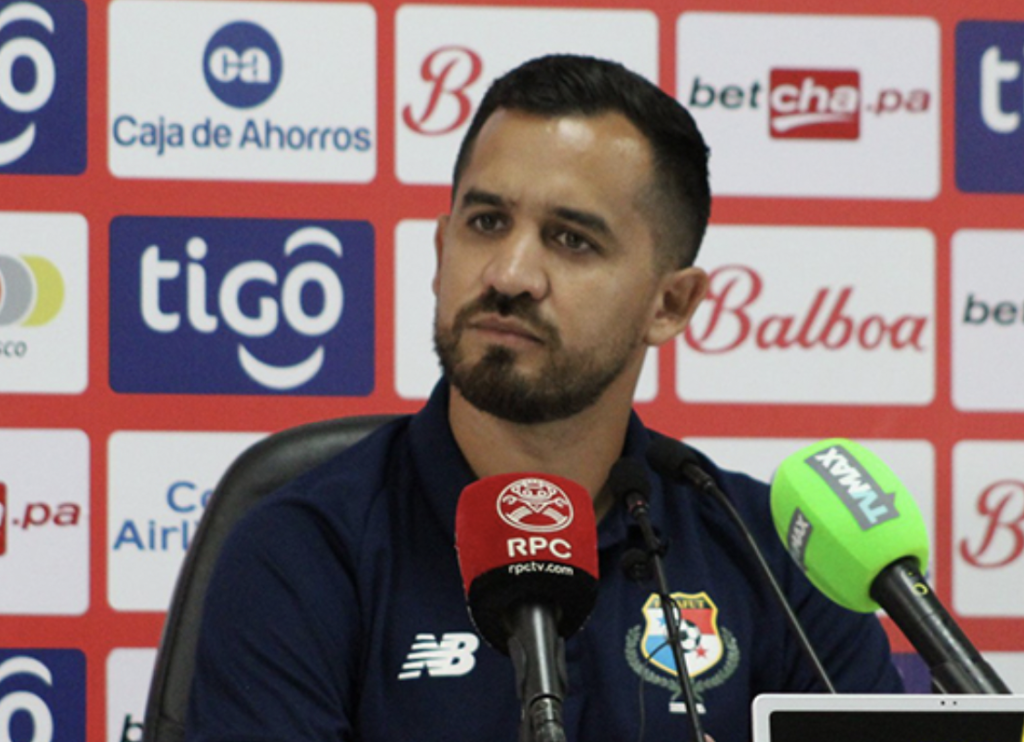 What to expect
Panama, with a squad of mainly home- or Central American based players, will be looking to qualify for the 2023 World Cup having narrowly missed out on 2019 losing a penalty shoot out to Jamaica. They open against Costa Rica who have been rapidly improving before facing group favourites Canada and then Trinidad.
Schedule
July 5 – Costa Rica vs Panama. Estadio BBVA
July 8 – Canada vs Panama, Estadio Universitario
July 11 – Panama vs Trinidad, Estadio Universitario
Squad
1 – GK – Sasha Fabregas, Tauro FC (PAN)
2 – DF – Hilary Stacy, University of South Alabama (USA)
3 – DF – Carina Baltrip, Unattached (PAN)
4 – MF – Katherine Castillo, Tauro FC (PAN)
5 – DF – Yomira Tibisay, Deportivo Saprissa (CRC)
6 – MF – Desire Salazar, Tauro FC (PAN)
7 – MF – Kenia Rangel, Alajuelense (CRC)
8 – MF – Laurie Batista, Tauro FC (PAN)
9 – MF – Karla Riley, Tauro FC (PAN)
10 – FW – Marta Cox, Pachuca (MEX)
11 – FW – Shayari Camarena,  Tauro FC (PAN)
12 – GK – Yenith Bailey, Dimas Escazu (CRC)
13 – DF – Wendy Ysibel, America De Cali – San Miguel (PER)
14 – DF – Yerenis De Leon, Unattached (PAN)
15 – MF – Maria Virginai,  SD Atletico Nacional (PAN)
16 – DF – Rebeca Margoth,  CD Plaza Amador (PAN), Sol De America (PAR)
17 – MF – Gabriela Villagrand, Angelo State University (USA)
18 – FW – Erika Hernandez, CD Plaza Amador (PAN)
19 – FW – Lineth Cedeno, Hellas Verona FC (ITA)
20 – MF – Schiandra Gonzalez, CD Plaza Amador (PAN)
21 – FW – Whitney De Obaldia, Sporting FC (CRC)
22 – GK – Nadia Damaris, Sporting San Miguelito (PAN)
23 – MF – Rosario Vargas, Valencia CF (ESP)