July 10 – US coach Vlatko Andonovski is happy that his team have qualified for next year's World Cup in Australia and New Zealand but is very clear when he says "the job is not done yet."
That job is winning the Concacaf W Championship and securing the spot at the 2024 Paris Olympics that will come with a championship win.
The US top Group A after two games with 8 goals and have yet to concede. Their final game is against Mexico who, perhaps surprisingly, have lost their opening two games and have yet to score a goal.
Andonovski is not entirely surprised by Mexico's results, but at the same is wary of a fierce Mexican response in front of a home crowd, and of a set of players who have undoubted ability even if the results to date haven't reflected it.
"I wasn't surprised by Mexico results. This is a tough group. All the games could go in any direction and we saw this with Mexico's results," said Andonovski (pictured below).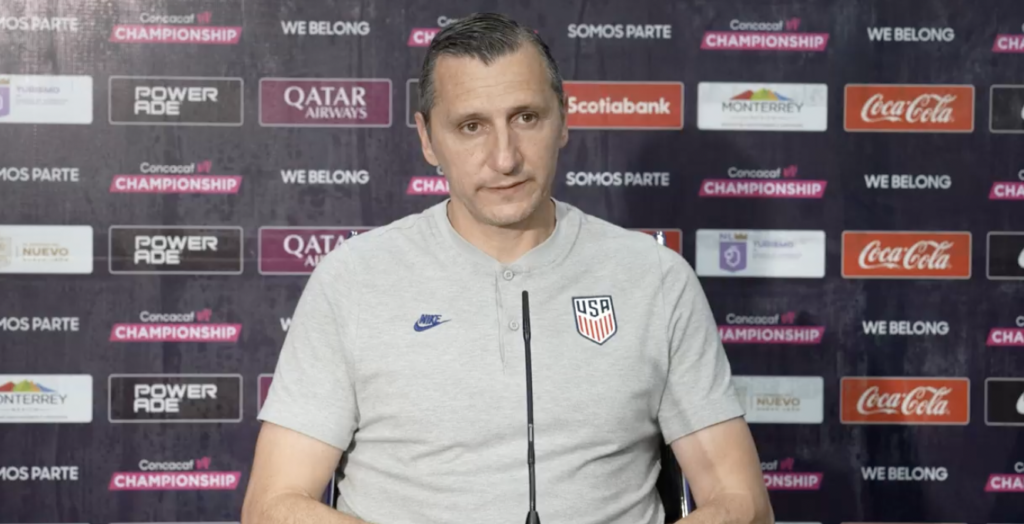 "Mexico are a good opponent and they will want to salvage whatever they can and still find a way to qualify for the World Cup.
"We will build on the way we played against Jamaica…our timing and momentum was good. Out of possession we have to concentrate and they have good players, like (Houston Dash's Maria) Sanchez, who can punish you if you give them time and space."
"Mexico have something to play for and that makes this exciting. We want them to come at us," said Andonovski.
That is probably the one thing he can have as a guarantee with Mexican coach Monica Vergara saying the it was "most important" that her team came away with something.
For Mexico this is a must-win game in terms of keeping the door open for qualification for the 2023 World Cup. The two third place group teams qualify for the World Cup play-off tournament to be held in New Zealand next February.
Mexico have the quality and Vergara (pictured below) was visibly frustrated by the first two games where her team dominated possession but could not break down physical defences.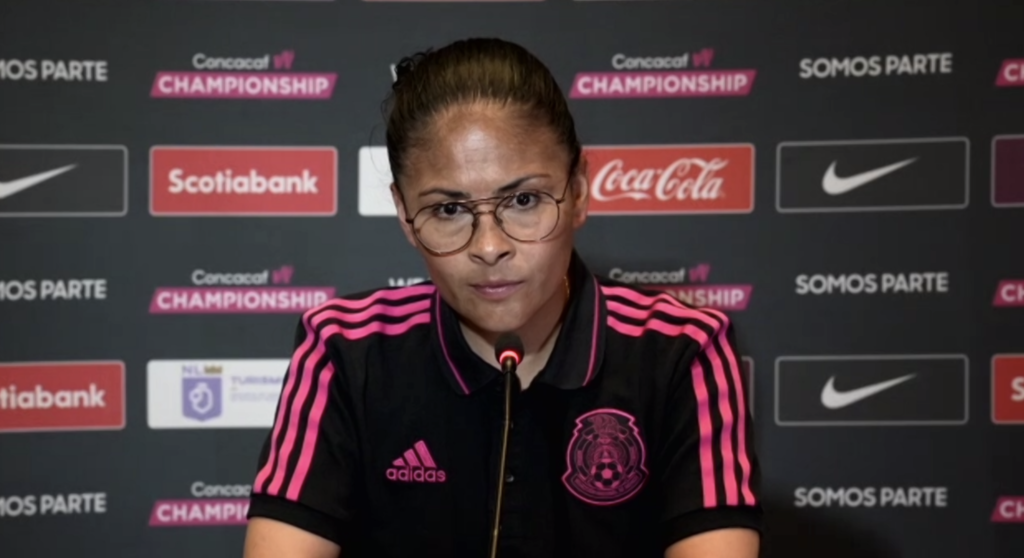 The key will be getting their home crowd behind them and looking for ways to use their possession to threaten more meaningfully closer to goal. But the Mexican hopes are hanging by a thread against a US team that has been emphatic and imposing in every move they have made.
Andonovski  recognised the impact Mexico's fans could have. "The fact that we have to be out here with little support from our fans is a good experience because that is what it will be like when we get to the World Cup," he said.
"It is a game we were looking forward to with a lot of fans creating a hostile environment. We are going to see how our young players do."
Mexico and the US have played each other six times in CWC competition, the last time in 2018 when the US won 6-0. They have only played once in Mexico in the CWC, Mexico won 2-1. If they ever needed history to repeat itself, it is Monday night in Monterrey.
Contact the writer of this story at moc.l1701203448labto1701203448ofdlr1701203448owedi1701203448sni@n1701203448osloh1701203448cin.l1701203448uap1701203448