July 17 – Monday night's final of the Concacaf W Championship could alternatively be called the women's world Super Cup for international teams, pitching the current World Champions USA against the current Olympic Champions Canada.
It is a fight not just for regional supremacy but for an automatic slot at the Paris 2024 Olympic Games. Matches like this don't come much bigger in the women's international game.
With the Euros currently on full swing, this Concacaf W final will also put down a marker on where these serial championship winners and contenders – the US and Canada – are in terms of their progress towards the 2023 World Cup in Australia/New Zealand.
The US have the hex on Canada in terms of Concacaf W finals having beaten them in 2008 (on penalties), 2012, 2016 and 2020.
But at the Olympics in Tokyo last year the balance of power looked to have shifted with the Canadians winning the semi-final 1-0 against the US before going on to take Olympic Gold.
That win has spurred Canadian ambition towards even higher levels of performance and in many ways the Concacaf W Championship has, from its start two weeks ago, been building towards this shoot out between two of the world's biggest guns.
So far both teams are unbeaten, neither have conceded a goal, and both have scored 12 goals, both winning their semi-finals with emphatic 3-0 scorelines and dominating performances.
Their focus on each other is intense and the prize at stake enormous, not just in terms of titles and qualifications.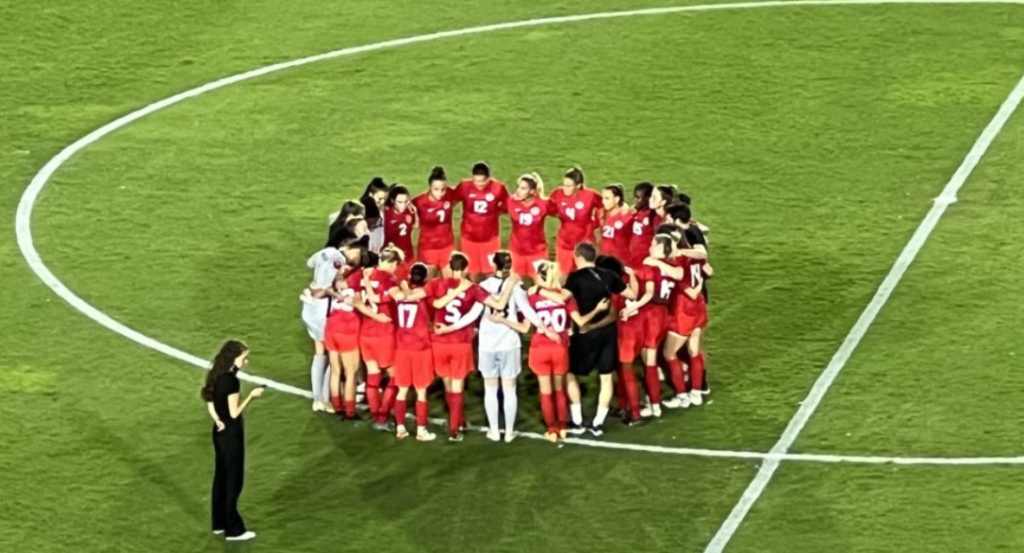 "The final will get the best out of both teams. As a player and a coach these games are the ones you live for. It will be a fantastic game of football," said Canadian coach Bev Priestman.
It will be a showcase for Concacaf's women's game worldwide, as well as for the BBVA Stadium in Monterrey, one of the host venues for the men's World Cup in 2026.
US coach Vitaly Andonovski is confident in is his assessment of this next game, both in terms of the challenge the Canadians face and where his team currently are performance
"Nothing we have seen from Canada so far that has surprised us," he said.
"They are a very good team, very organised and disciplined, and are attacking minded. We know a lot about them and they know a lot about us."
Andonovski brought a young squad with a lot of new faces playing at their first major tournament. He says for them the loss to Canada at the Tokyo Olympics in 2021 is not so relevant.
"We haven't talked about it a lot. There were only four or five players here who were in that game, which is probably the reason," he said
"Personally, yes it is (on my mind). I will look at the loss a bit deeper and use it as a learning opportunity going forward."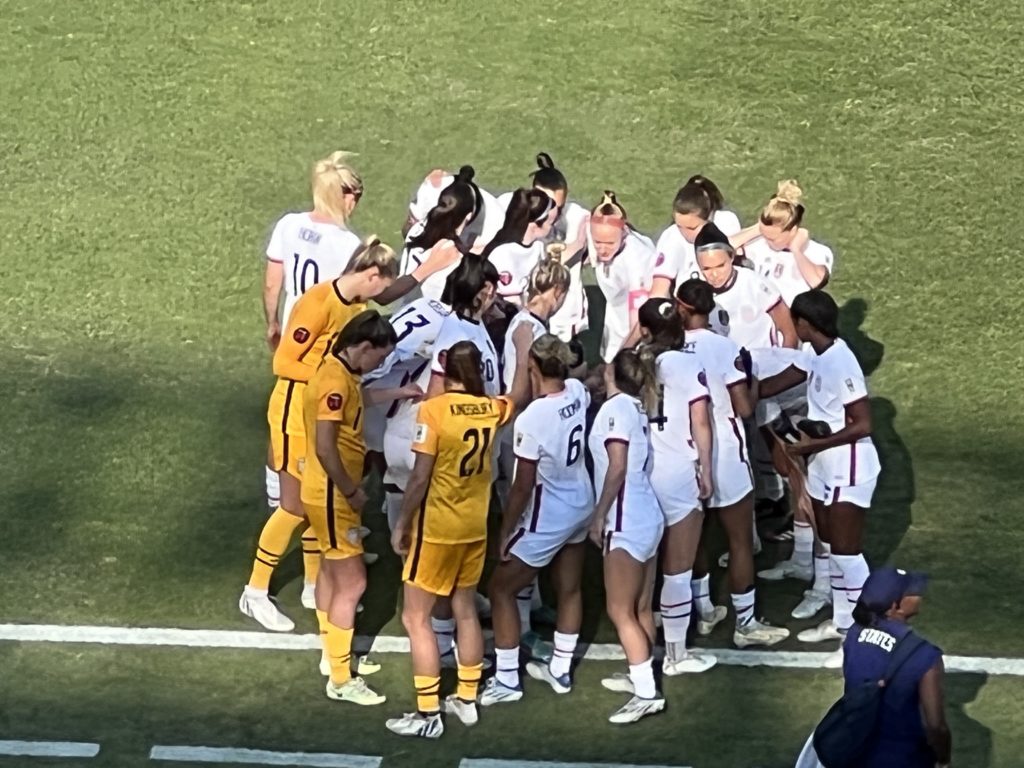 Priestman reckons that "the US look hungry and they have changed in some ways. They used to score most of their goals in the first 15 but now they look more to finish strong."
But she is unequivocal about her team's desire.
"I do know that we have evolved since Tokyo," she said. Canada have chased matches between the major tournaments that give them fixtures against other top 10 teams in the world.
"It suits us that a team will come and attack us… the mindset of the US is that they will do anything to win and the mindset of Canada is the same… the game means more to us than to them. We will out run and out work them and when we do that we will win. We will outwork anyone," said Priestman.
"We now see ourselves as one of the best in the world. We don't want to be a one-off, we want to win consistently…That story is never over but we have to keep building and be humble."
Tomorrow is perhaps the biggest story in Women's football worldwide this year. Who is better? The World Champions from 2019, or the more recently crowned Olympic champions from 2021.
Contact the writer of this story at moc.l1695775746labto1695775746ofdlr1695775746owedi1695775746sni@n1695775746osloh1695775746cin.l1695775746uap1695775746