What to expect
This is Qatar's second appearance at a Concacaf Gold Cup as a guest team. In 2021, the Asian champions made it all the way to the semi-finals under coach Felix Sanchez before losing to the US. Carlos Queiroz is in charge now, having left Iran, and is bringing a young and developing team. They are in the toughest group with Mexico and Honduras and first opponents will be Haiti. Queiroz will want his charges to get the ball down and play, but the question will be whether they can match the physicality of their opponents to clear the group stage.
Star players
Almoez Ali returns after scoring four goals at the 2021 Gold Cup, though Qatar's creative spark Akram Afif is not on the roster. Almoez has not managed to capture the form of his arrival on the international stage but both Mohammed Muntari and youngster Yusuf Abdurisag could make this their breakthrough tournament. Qatar also have attacking potency on the left with defender Homan Ahmed's abiolity to get forward. The Qatari roster is made up of players exclusively from the Qatari Stars League.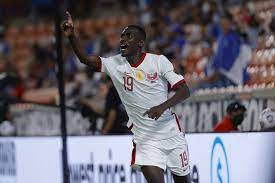 Coach
Portuguese Carlos Queiroz (pictured) is one of the best known faces on the international management circuit. He has been manager of Portugal, the UAE, South Arica, Iran (twice and for eight years in total), Colombia and Egypt. He joined Qatar after the 2022 World Cup and to replace Felix Sanchez. At club level he has managed as Alex Ferguson's assistant at Manchester United, Sporting CP, New York Metrostars and Real Madrid. Querioz is a passionate performer who wears his heart high on his sleeve, and expects his players to do the same.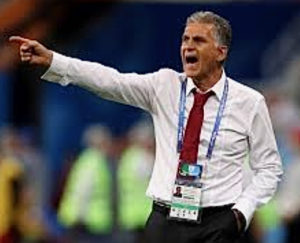 Schedule:
Group B: Mexico, Haiti, Honduras, and Qatar
Sunday, June 25, 2023 : 6:00 PM (5:00 PM) Haiti vs Qatar – NRG Stadium, Houston, TX
Thursday, June 29, 2023: 7:45 PM (4:45 PM) Qatar vs Honduras – State Farm Stadium, Glendale, AZ
Sunday, July 2, 2023:  9:00 PM (6:00 PM) Mexico vs Qatar – Levi's Stadium, Santa Clara, CA
Squad
| | | | | |
| --- | --- | --- | --- | --- |
| 1 | GK | SALAH ZAKARIA | 24.04.1999 | AL-DUHAIL SC (QAT) |
| 2 | DF | AHMED SUHAIL | 08.02.1999 | AL ARABI SC (QAT) |
| 3 | DF | HAZEM SHEHATA | 02.02.1998 | AL WAKRAH SC (QAT) |
| 4 | DF | YOUSSEF FARAHAT | 21.03.1999 | AL-DUHAIL SC (QAT) |
| 5 | DF | TAREK SALMAN | 05.12.1997 | AL SADD SC (QAT) |
| 6 | MF | AHMED ABDOULLA | 25.01.1993 | AL ARABI SC (QAT) |
| 7 | FW | AHMED ALAA | 31.01.1993 | AL GHARAFA SC (QAT) |
| 8 | MF | ALI ASAD | 19.01.1993 | AL SADD SC (QAT) |
| 9 | FW | MOHAMMED MUNTARI | 20.12.1993 | AL-DUHAIL SC (QAT) |
| 10 | DF | MOHAMMED WAAD | 18.09.1999 | AL RAYYAN SC (QAT) |
| 11 | FW | YUSUF ABDURISAG | 06.08.1999 | AL WAKRAH SC (QAT) |
| 12 | MF | ABDULLA AL MARAFI | 13.04.1992 | AL ARABI SC (QAT) |
| 13 | DF | MUSAAB KHIDIR | 01.01.1993 | AL SADD SC (QAT) |
| 14 | DF | HOMAM AHMED | 25.08.1999 | AL GHARAFA SC (QAT) |
| 15 | DF | BASSAM AL RAWI | 16.12.1997 | AL-DUHAIL SC (QAT) |
| 16 | MF | MOSTAFA MASHAL | 28.03.2001 | AL SHAMAL SC (QAT) |
| 17 | FW | TAMEEM ALABDULLA | 05.10.2002 | AL RAYYAN SC (QAT) |
| 18 | FW | KHALID MUNEER | 24.02.1998 | AL WAKRAH SC (QAT) |
| 19 | FW | AL MOEZ ALI | 19.08.1996 | AL-DUHAIL SC (QAT) |
| 20 | MF | JASSEM GABER | 20.02.2002 | AL ARABI SC (QAT) |
| 21 | GK | YOUSOF HASSAN | 24.05.1996 | AL GHARAFA SC (QAT) |
| 22 | GK | MESHAAL BARSHAM | 14.02.1998 | AL SADD SC (QAT) |
| 23 | MF | ASSIM MADABO | 22.10.1996 | AL-DUHAIL SC (QAT) |