What to expect
Panama are a team looking to transition and under Christiansen have maintained momentum since their qualification for the 2018 World Cup in Russia, however, they just missed out on 2022 qualification to Costa Rica and that hurt. They struggled at the Nations League finals in Las Vegas a week ago but will be stronger at the Gold Cup with players returning from injury.
Star players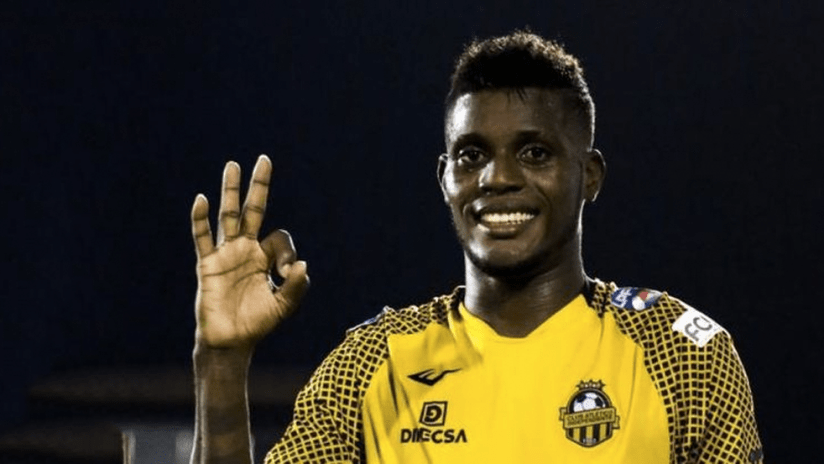 Right back Michael Murillo who plays his club football at Belgium's Anderlecht has the ability to get forward and score. He has established himself as a starter in the Anderlecht team since joining in 2020 and has scored 10 times. He has scored six times for Panama. The MLS pair of Houston Dynamo's Adalberto Carrasquilla and Anibal Godoy, who has been at the heart of Nashville's progress in the MLS, will be Panama's engine room. Up front there is still a reliance on the old warhorses of Jose Fajardo, Cecilio Waterman and Alberto Quintero, though Ismael Diaz will be the team's big hope to open up defences.
Manager
Thomas Christiansen Tarín has been manager of Panama since 2020 and is overseeing the team's transition to a younger playing profile. A striker, he was the top scorer in the 2002-03 Bundesliga while with Bochum. Born in Denmark to a Spanish mother, he played his international football for Spain as an U21 and winning two full caps. His managerial career is just 10 years old and has included spells at Leeds United and Union Berlin before he took the Panama job.
Schedule
Group C: Costa Rica, Panama, El Salvador, and Martinique
Monday, June 26, 2023: 8:30 PM (8:30 PM) Costa Rica vs Panama – DRV PNK Stadium, Fort Lauderdale, FL
Friday, June 30, 2023: 6:30 PM (6:30 PM) Martinique vs Panama – Red Bull Arena, Harrison, NJ
Tuesday, July 4, 2023:  8:30 PM (7:30 PM) Panama vs El Salvador – Shell Energy Stadium, Houston, TX
Panama squad
| | | | | |
| --- | --- | --- | --- | --- |
| # | Position | Name | Date of birth | Club |
| 1 | GK | LUIS MEJIA | 16.03.1991 | UNION ESPAÑOLA (CHI) |
| 2 | DF | CESAR BLACKMAN | 02.04.1998 | FK DAC 1904 (SVK) |
| 3 | DF | HAROLD CUMMINGS | 01.03.1992 | MONAGAS S.C. (VEN) |
| 4 | DF | FIDEL ESCOBAR | 09.01.1995 | DEPORTIVO SAPRISSA(CRC) |
| 5 | DF | RODERICK MILLER | 03.04.1992 | TURAN TOVUZ FC (AZE) |
| 6 | MF | CRISTIAN MARTINEZ | 06.02.1997 | CD PLAZA AMADOR (PAN) |
| 7 | FW | JOVANI WELCH | 17.12.1999 | ACADEMICO VISEU FC (POR) |
| 8 | MF | ADALBERTO CARRASQUILLA | 28.11.1998 | HOUSTON DYNAMO(USA) |
| 9 | FW | AZARIAS LONDOÑO | 21.06.2001 | COMUNICACIONES FC (GUA) |
| 10 | MF | EDGAR BARCENAS | 23.10.1993 | MAZATLAN FC (MEX) |
| 11 | FW | ISMAEL DIAZ | 12.05.1997 | U.CATOLICA-ECU (ECU) |
| 12 | GK | CESAR SAMUDIO | 23.02.1994 | CD MARATHON (HON) |
| 13 | MF | FREDDY GONDOLA | 18.09.1995 | ALAJUELENSE (CRC) |
| 14 | DF | EDUARDO ANDERSON | 31.01.2001 | AD SAN CARLOS (CRC) |
| 15 | DF | ERIC DAVIS | 31.03.1991 | UNATTACHED (PAN) |
| 16 | MF | ANDRES ANDRADE | 16.10.1998 | DSC ARMINIA BIELEFELD (GER) |
|  17 |  FW |  JOSE FAJARDO |  18.08.1993 |  CUSCO FC (PER) |
| 18 | FW | CECILIO WATERMAN | 13.04.1991 | COBRESAL (CHI) |
| 19 | MF | ALBERTO QUINTERO | 18.12.1987 | CIENCIANO (PER) |
| 20 | MF | ANIBAL GODOY | 10.02.1990 | NASHVILLE SC (USA) |
| 21 | MF | CESAR YANIS | 28.01.1996 | CLUB DEPORTIVO DEL ESTE (PAN) |
| 22 | GK | ORLANDO MOSQUERA |  25.12.1994 |  MONAGAS S.C. (VEN) |
| 23 | DF | MICHAEL MURILLO | 11.02.1996 | RSC ANDERLECHT (BEL) |