June 20 – It was a stop-start evening at the DRV PNK Stadium in Fort Lauderdale, Florida, for the second and final round of Gold Cup qualifying.
The triple header of knockout matches at the Inter Miami stadium, which Lionel Messi will make his home later this summer, saw Guadeloupe and Guyana the first up.
Guadeloupe were the most impressive of the qualifiers through the first of the knock out rounds, dispatching Antigua 5-0 – each goal scored by a different player. Guyana, bidding for only their second qualification for the Gold Cup group stage, edged Grenada in a penalty shoot out.
Guadeloupe had too much for them and in the end had a comfortable 2-0 win.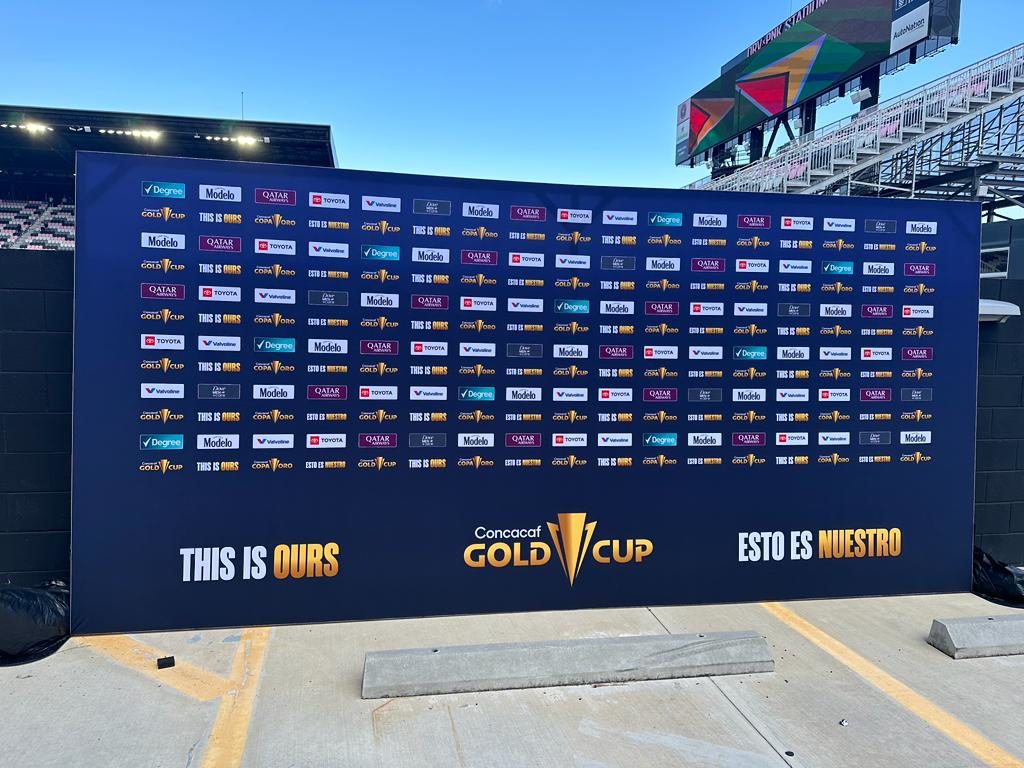 For Guadeloupe it is a return to the Gold Cup group stage for the fifth time. Their best finish came in 2007 reaching the semifinals, but falling 1-0 to Mexico in Chicago. The next Gold Cup, they were back in the quarterfinals, but haven't advanced to the knockout stage since.
With an established team based on players from the French leagues, Guadeloupe were clear favourites and started strongly.
Thierry Ambrose from Belgium's KV Oostende fed Jordan Leborgne from Versailles 78 who blasted just wide on 5 minutes. He should have done better but Guadeloupe had the possession and the control.
In the 15th minute lightening struck. But it wasn't on the pitch. A storm warning that lightening was in the area forced the weather delay protocol and the players took shelter.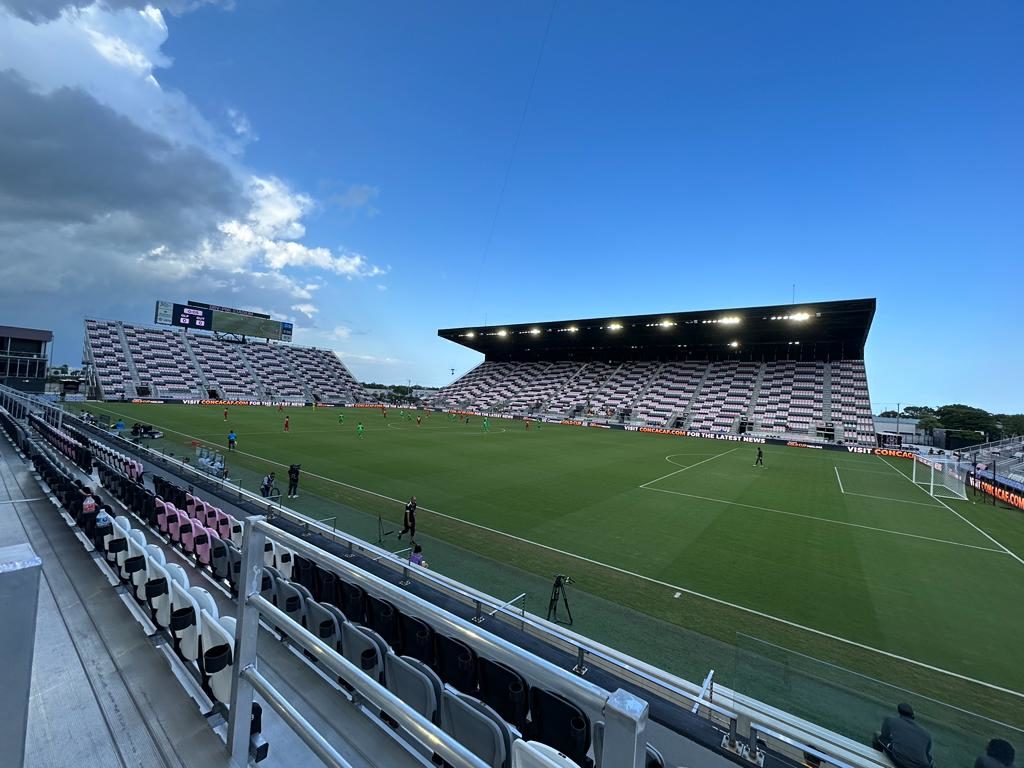 The protocol is that play can restart 30 minutes after the last lightening strike within 8 miles of the vicinity of the stadium. The players were off for 90 minutes before returning to a slippery surface. And it was Guyana who slipped up first.
As players readjusted to the conditions a ball across the box was bounced around the back like a beach balloon before coming off Walsall's Liam Gordon for an own goal. It was unfortunate and unfair but a lot of things in Walsall are.
Guyana responded with more urgency. On 30 minutes a ball across the box was just too high for Chicago Fire teenager Omari Glasgow, the hero of Guyana's first round win.
Guadeloupe had their second 11 minutes after the restart. Torino's Andrew Gravillon fired a free kick from 5m outside the box that took a slight deflection off the Guyana wall and past a despairing Kai McKenzie-lyle.
Guyana made three changes and increased the pace and possession in their game but couldn't find enough to threaten in the Guadeloupe box. Glasgow was a constant threat with the ball at his feet on the right wing, but it was enough.
Guadeloupe go into Group D alongside Canada, Guatemala and Cuba. They will open against the Canadians June 27 at BMO field in Toronto.
Contact the writer of this story at moc.l1701574262labto1701574262ofdlr1701574262owedi1701574262sni@n1701574262osloh1701574262cin.l1701574262uap1701574262